Buying a domain name means that means you are at the first stage of getting your online presence. If you have registered your domain name, now it's time to start building an online presence.
After domain registration, there is a need to do several things to build your online presence and make secure the feature of a website.
If you have registered your domain name but you don't know what to do next, then read this post.
After domain registered, you need to do –
Select web hosting plan
Get web hosting for a domain name
Set -up goal for a website
Build your website/blog
Create custom email address
Create social media accounts
Secure a corporation or LLC
Trademark your business name
Do SEO of website
Get business phone, fax number
Promoting your website
1. Select Web Hosting Plan –
Once you have registered a domain name, the first thing you need to do is buy a web hosting plan to host your website. You can buy a web hosting plan depending on your website requirement.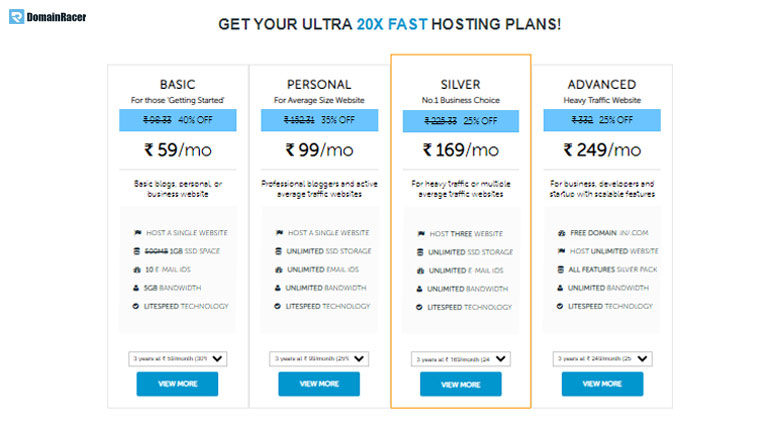 Get best web hosting plan – 
If you have registered your domain name, now you will need a web hosting plan. DomainRacer provides the best web hosting plan with affordable costing. The features of DomainRacer are as follows:
21x faster LiteSpeed Cache Technology – This technology boost website speed and reduce the page load times
Unlimited SSD Storage and Bandwidth –DomainRacer offers unmetered pure SSD disk space hosting for storing your valuable data and safety of your data.
Free SSL Certificate – DomainRacer offers free Let's Encrypt SSL or Comodo certificate which allows secure connections from a web server to a website browser.
Highest Security Performance – The ModSecurity, PYXSoft, DDoS Protection, Email Spam Protection and firewall are top security tools that are always ready to secure your website data and avoid data loss.
For more details about web hosting you can read:
What is web hosting? Why do I need web hosting 
While choosing a web hosting plans you should avoid free web hosting, you should choose the best web hosting provider like DomainRacer. They provide quality services with affordable costing.
There are several types of web hosting plans. If your website has low traffic or it's your first website then you can go with shared hosting services.
You can change your plans anytime, it's a free process.
2. Point Domain Name to Web Hosting
If you are purchasing both domain name and web hosting services from the same then you no need to do a setup.
Video Guide: NameServer Update Video List
Otherwise, you need to have synced your domain name with web hosting. It's a very simple process. For that, you have to update your nameservers and In your web hosting add a domain name.
You can do this process from domain management.
3. Set-up Goals for Your Website
Before you are going to build your website, it's important to set your goal for what you want to perform.
Do you want to set-up up a blog?
Creating a website for an online business
Starting an eCommerce website
You can create the above type of website, setting goals will help you to build a strong website.
4. Build Your Website/Blog
It is a crucial step after sync your domain name and web hosting. To create a website you need to install a platform where you are going to build a website.
There are various platforms available to build a website but our recommended CMS is WordPress. More than 33% of website builder uses WordPress to build a website.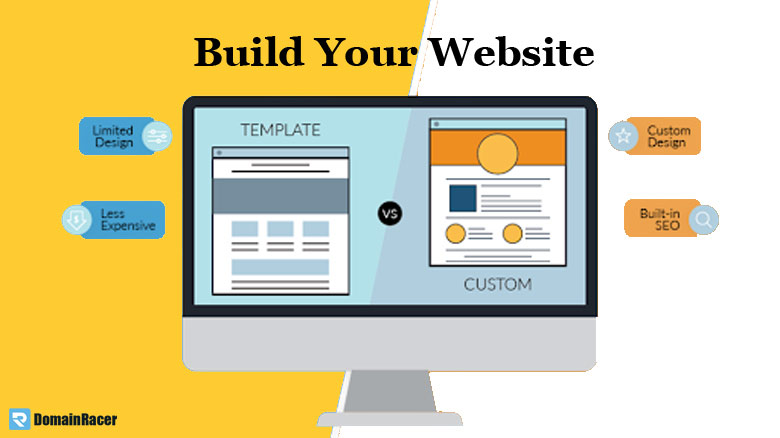 For more details, you can also read: WordPress
The best thing with WordPress is you don't need much technical knowledge, it's a very simple process, offers one-click installation.
Let's see how to install WordPress:
5. Create Social Media Accounts
Social media presence takes time but it will help to rank higher your website. It is always recommended to select social media URLs that will match your domain name.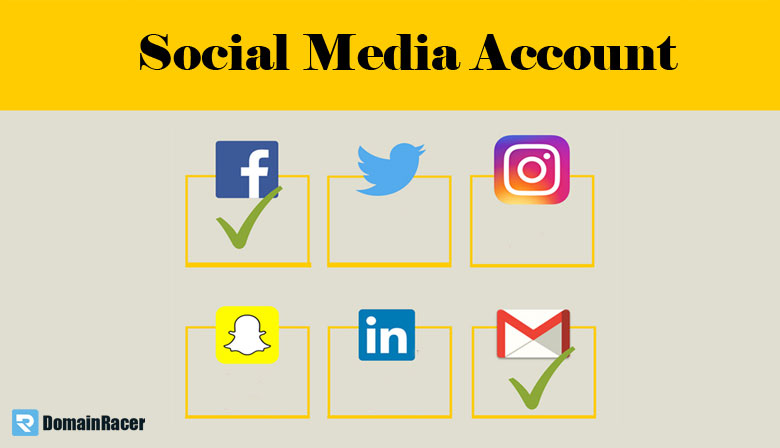 You can join social media sites based on your audience.
Twitter
LinkedIn
Facebook
Pinterest
6. Set up Custom Email Address
Always recommended to set-up a custom email address with your domain name. It will help you to increase the visibility of your domain name.

For example, admin@domainracer looks more professional than [email protected].
From your web hosting panel you can create a free custom email with your domain name, it's a simple process.
7. Secure Corporation or LLC
If you have a domain name for an organization, LLCs, business, or sole purpose, then you need to assure liability protection for your business.
If you just have a blog then no need for liability protection.
8. Trademark Your Business Name
Trademark is used to protect you from violation of domain names and other properties. You can take legal action against someone who trying to change in on your business name.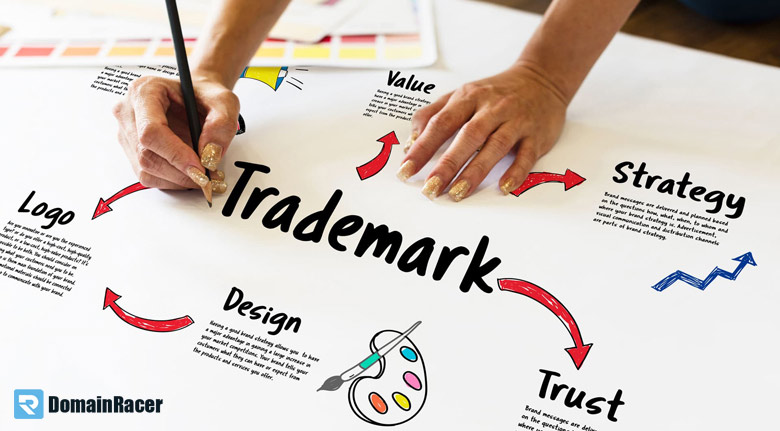 That's why the only registration of domain names is not enough to protect your brand name. You need to register a trademark for protect your business.
9. Get Business Phone, Fax Number
When you are going to build your online presence then a dedicated phone and fax number are essential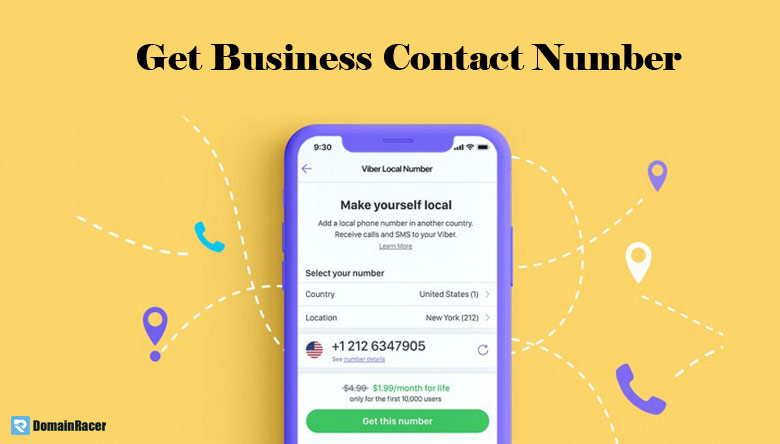 PO Box helps you to avoid or no need to give a home address for your business.
10. SEO your Website –
SEO will help you to rank your website. You can start SEO very easily for that you can read:
15 Proven Ways To SEO Your New Website – CheckList 2020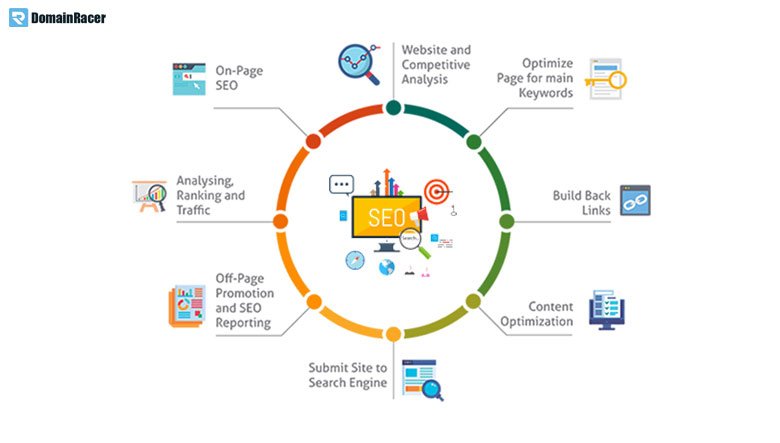 With a powerful SEO strategy, many websites don't need any other type of marketing.
11. Start Promoting Your Website
The final process, once your website is live, you need to promote your website to let your customers know about your online presence.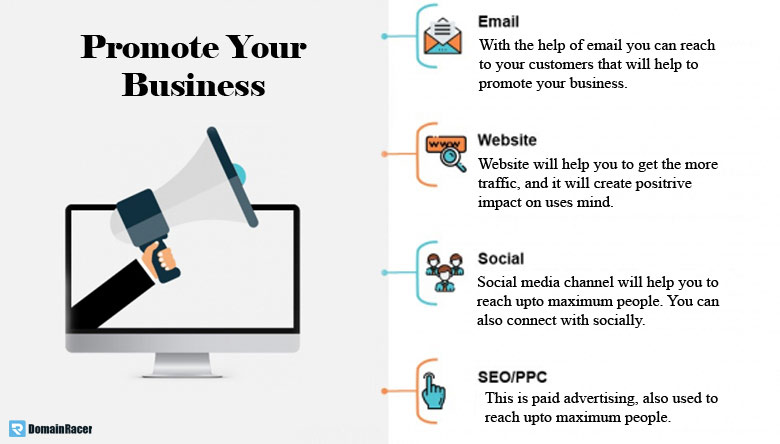 Below I have explained a few things that will help you to promote your business.
You can drive organic traffic by hiring SEO experts, otherwise, you can do yourself, if you have SEO knowledge.
You can use social media or paid campaigns to promote your business.
You can make a business card which will help clients and customers to get in touch with you.
Wrapping Up:
This above knowledge will help you to set up your online presence after domain registration. If you have any doubt let me know through comment.