Every business needs online support to make progress. It doesn't matter what business you are running but it matters how you do it.
If you are following the right principles, using best strategies, following the right paths then you are doing good business.
Let's talk about the travel agency business, it is all around the world. You may find more than five travel agencies within a single city.
So, every travel agency should go for the website. For the website, there is a requirement for web hosting services. In simple words, competition in the travel agency business is very high.
So, let's discuss how to choose the best web hosting for the travel agency website.
Things To Know About Hosting Provider:
Hosting provides are the service provides which provide hosting to host website.
These hosting include different functions like providing different plugins, security, performance, keeping data protected and space for uploading content etc.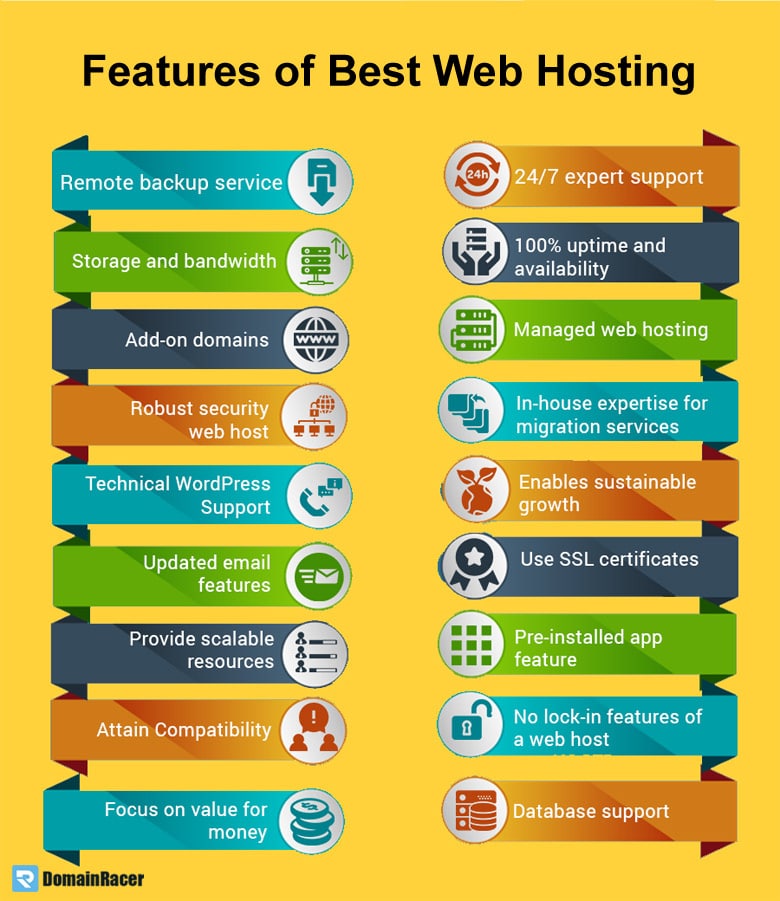 But there is not a single hosting provider. There are hundreds of hosting providers. People get confused while choosing hosting provider. So, let us tell you how to choose best hosting provider.
There are >338,561 web hosting providers around the world, as of May 2019.
DomainRacer is one of them, that provides best web hosting services with affordable cost and great features. You can choose web hosting services according to your website needs.
How to choose a hosting provider for a travel agency?
Below are some important points which you should consider and check-in every hosting provider before choosing any hosting. If you are satisfied with these points in any hosting, go for it.
1. High Page Load Speed – Extraordinary Performance
You should never compromise on performance. Page load speed plays a very important role in determining the success of the website.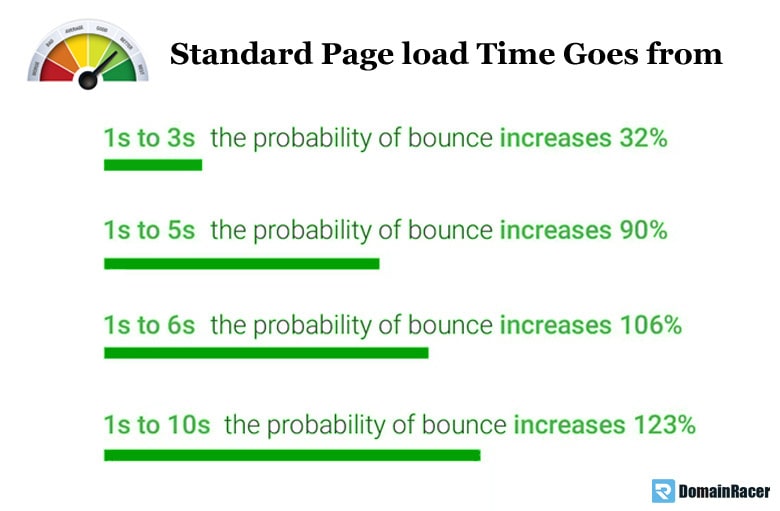 Google also considers page speed as a ranking factor. So extra load time will result in decreased engagement from users.


If the performance of your hosting services is not good then it directly affect on your website traffic.
If you have chosen best hosting with high performance, your website will load quickly and keep your customers engaged. In simple words, your customers/visitors will not have to wait.
On the other hand, if the performance of the website will low. Your visitors/customers will start closing the pages of your websites and it'll result in decreasing visitor's engagement with the website.
In short, your website's performance matters a lot. It affects the number of customers.
People feel good if the website performs well.
So, always go for the hosting which provides high performance.
2. Scalability – Expand Your Services
Scalability is another aspect of every hosting which matters a lot for every business. If you are looking to have best hosting for travel agency, you should consider good scalability.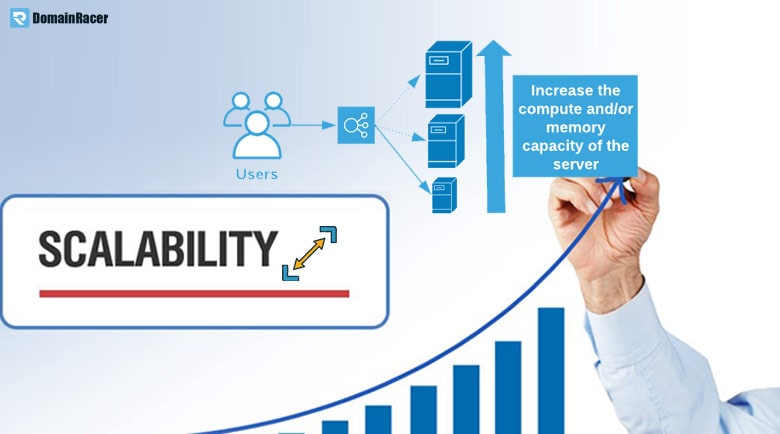 We need to make different changes with the passage of time.
No travel agency can work only with limited customers in limited areas.
There comes a time when we need to expand the business. So, if you have to host with good scalability, you can change and update to expand a business.
Good scalability hosting provides storage increasing facility. In simple words, if you want to add more videos, photos and articles related to your travel business, you can buy some more space.
On the other hand, a more scalable website provides high bandwidth. Sometimes, visitors' number increases up to a high extent which needs high bandwidth to control such huge traffic.
So, if your travel agency website is very popular and gets a large number of visitors' views, your good scalable hosting will handle the visitors. It keeps the website at a proper speed.
3. Responsive Support –
When you buy web hosting services, then technical support plays a very important role. You should check the support system of hosting before buying it.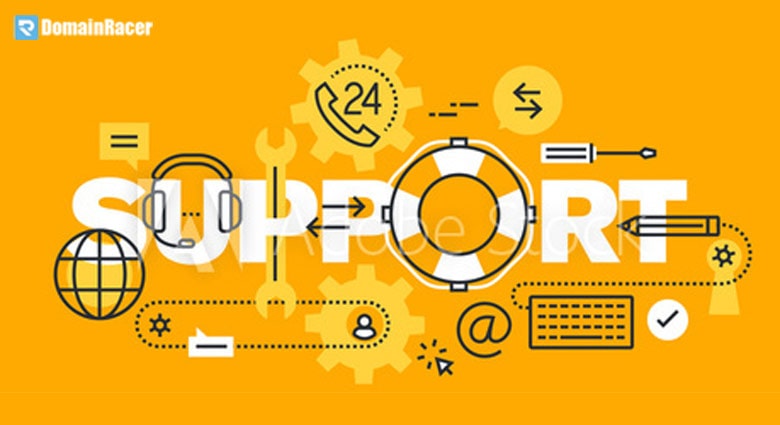 A support system of any hosting matters a lot for your business website.
Not everyone is familiar with web hosting. Sometimes, you may find some issues regarding web hosting that you buy. You cannot resolve those problems without the host provider's support.
So, always buy web hosting for your travel agency who's support is very responsive.
Support should respond quickly. It should not take too long to respond because a company's services may be stopped due to issues in hosting.
The support system should be available 24/7. If the support system cannot stay online 24/7, they must set some hours in which they solve issues of host buyers.
So, before going to purchase any web hosting services, you should check the support system and then go for it.
4. Cost-Effective Price –
You may find it very cool and full of functions web hosting on different web host providers. But you may find them very costly.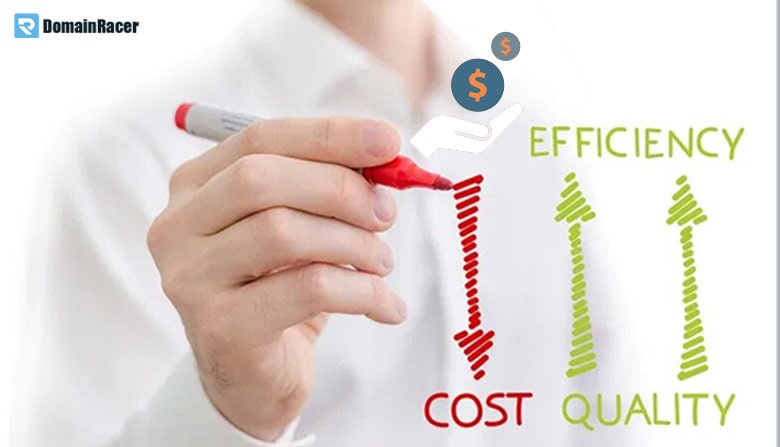 There are so many web hosting providers with different services. So when you are purchasing web hosting services you should check the different hosting plans with its price.
You need to work hard to find a best hosting provider for a travel agency that provides all the good functions.
Fast browsing, auto adaptive in nature, full of functions and different things will be available at different hosting providers but most of them are expensive.
So, the best way to choose a hosting provider is that find a hosting provider that provides all the functions mentioned above within cost-effective pricing.
Cost-effective pricing will provide you almost all the necessary features for your travel website.
In simple words, you will get big within a small budget.
The above key points should be considered while buying web hosting for travel agencies. If a hosting provider provides all the key points mentioned above, don't wait and just avail it.
What is Recommended Web Host –
From the above key elements, we should in a way to make a decision which web hosting services will be best for you.
Here I will recommend you to go with DomainRacer web hosting service. They provide the best web hosting service plan with affordable costing than other hosting services.
Conclusion:
As a travel blogger, you have some requirement that web hosting services need to match. A DomainRacer will provide great support and services to your travel blog to reach its full potential.
The above key points will help you to select the best web hosting services for your travel blog.