Nowadays E-commerce business provides unlimited timelines for small to midsize business(SMBs). with this grown of online e-commerce business, there are also online fraud and cybercrime at all times high.
Over the next three years, online retailer fraud is predicted to hit $130 billion. So without any precautions, your website security will be at risk.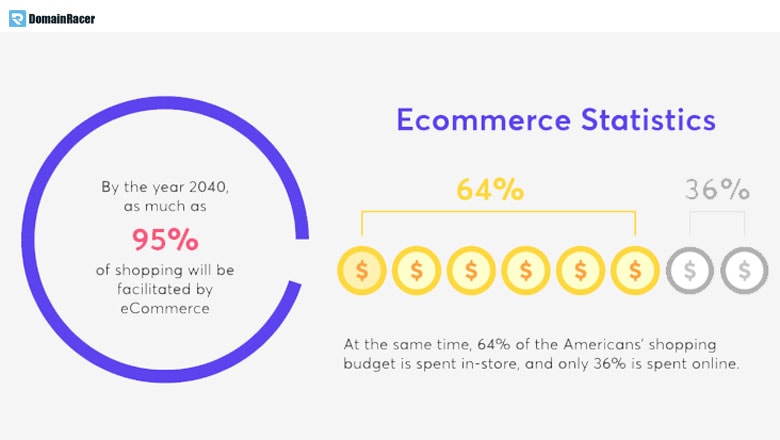 According to research, about 270 million Americans have made an online purchase this year and spending a total amount of $548 billion.
The user's perception for online shopping in 2020 is 77.3% and it is expected to hit 82.2% by 2024
What is eCommerce Website Security?
eCommerce website security introduces a variety of measures and activities that are used to protect your website from threats and hackers and keep user's data and transactions safe.
Online business stores have a complex system and have multiple components to interact with each other such as web apps, servers, network connection, and users.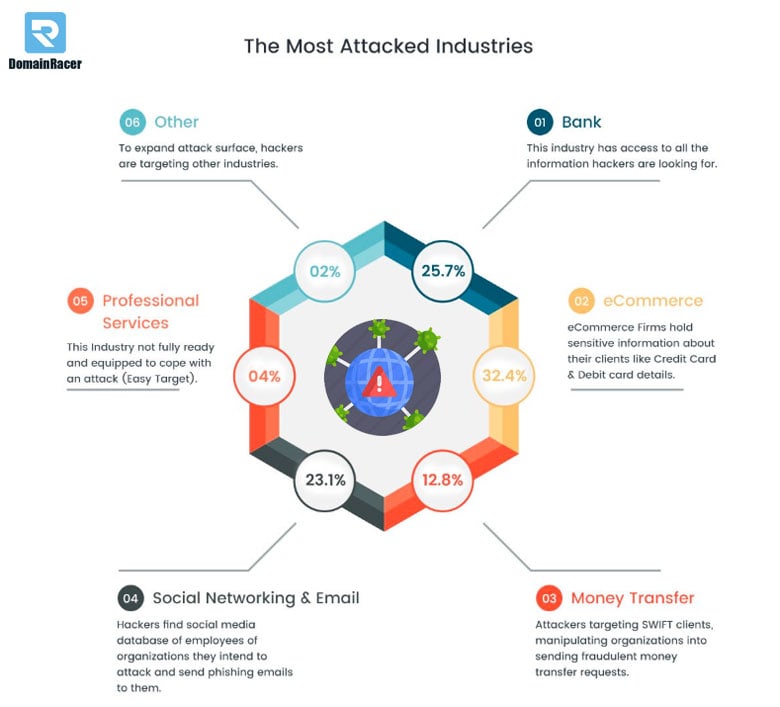 60% of companies which received security attacks had died business within 6 months.
The security of these components is important, so it must be protected from malicious attacks and threats.
Nowadays online fraud is growing rapidly, and a single tiny fault can flush down your efforts.
In simple terms, your website or online store is like a house with windows, walls, front and back doors, so you need to keep tight security for your online store.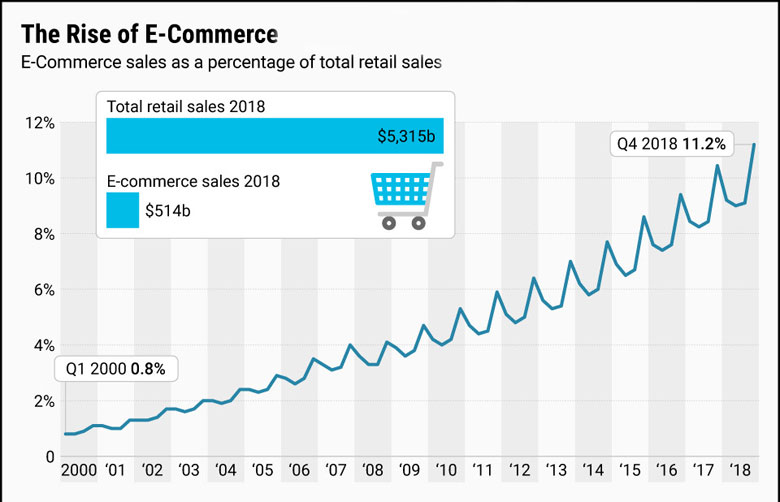 That's why it is important to keep your e-commerce website safe and secure.
The following steps are useful to keep your customers, their data safe, and secure your e-commerce website.
Types of Security Threats For E-commerce Website
Below are the types of most common web application security threats, such as SQi, DoS, XSS, cross-site forgery, etc. Every e-commerce store owner should be aware of these security threats.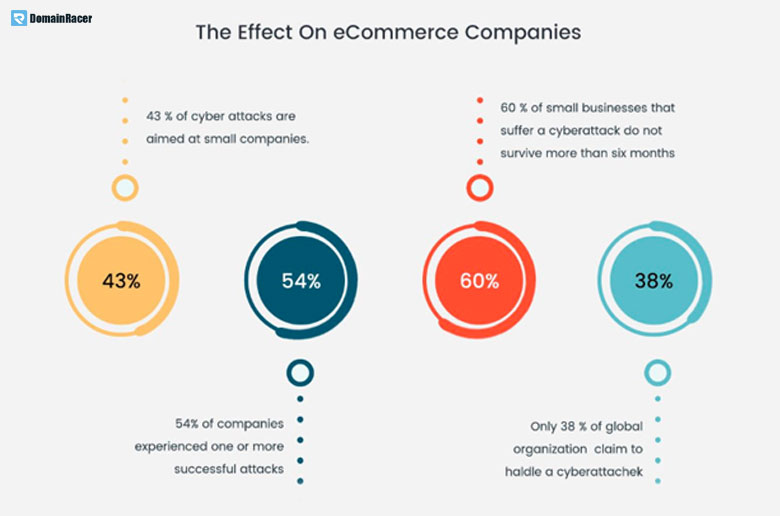 1. SQL Injection – Preventing Your Website's Forms vulnerable
SQL injection is a web security attack that allows an attacker to execute malicious SQL commands. In this attack, the attacker can view the private data of users and modify and delete this data.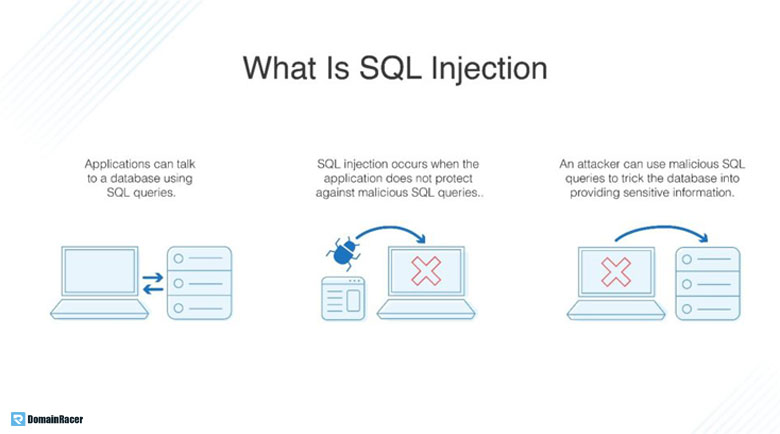 You can prevent this type of attack by scanning your website with security tools daily
2. Brute Force Attacks — Can guess login details.
In the e-commerce website, there are 83% of attacks in the US happen with Brute force attacks.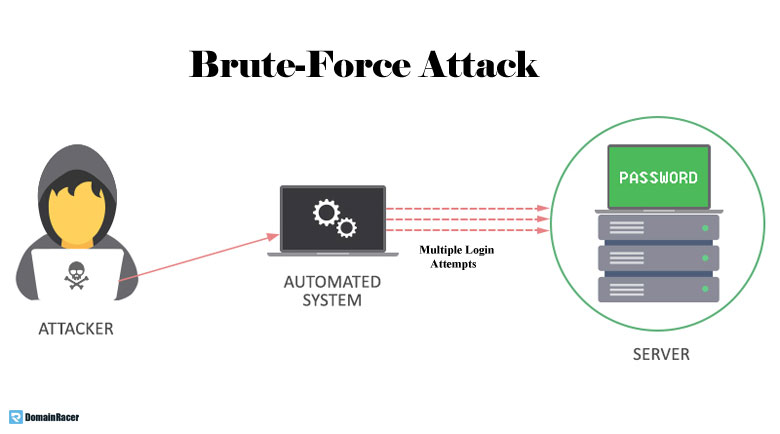 This type of attack can simply guess the details to get the admin section access to the e-commerce website.
Tips to stop a brute force attack:
Use lengthy, complex passwords with symbols, numbers, and capitalization.
Before user login use two-factor authentication.
Use a captcha to login
Need to change a password every 3 months.
3. DoS & DDoS Attacks – Site Unavailable For A While
This type of attack can create junk traffic to your website and make it down for some time.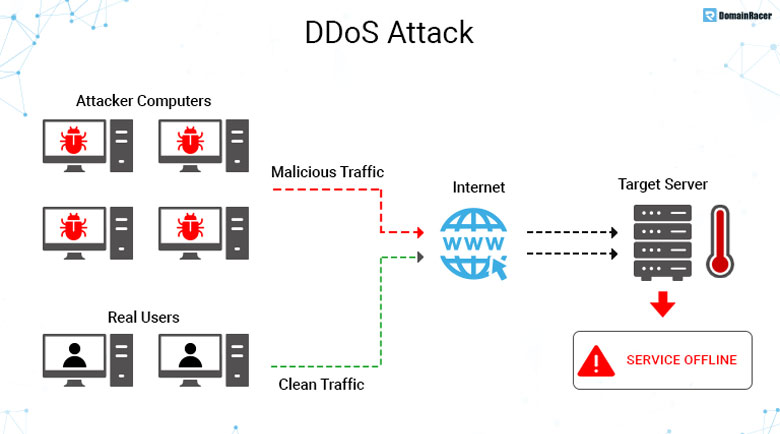 DDoS attacks can be performed from multiple devices or a botnet. A botnet is nothing but a 'group' of devices infected with some malware.
Here are security measures that help to protect the website from DoS and DDoS attacks:
With the help of special web server configuration, DoS attacks can be overcome
Use NGINX/LiteSpeed to protect the website from malicious requests.
Ways To Secure Your E-commerce Website
1. Select secure Ecommerce Hosting Service
When you are going to build your E-commerce website then choosing the best web hosting services is important and security should be your top priority.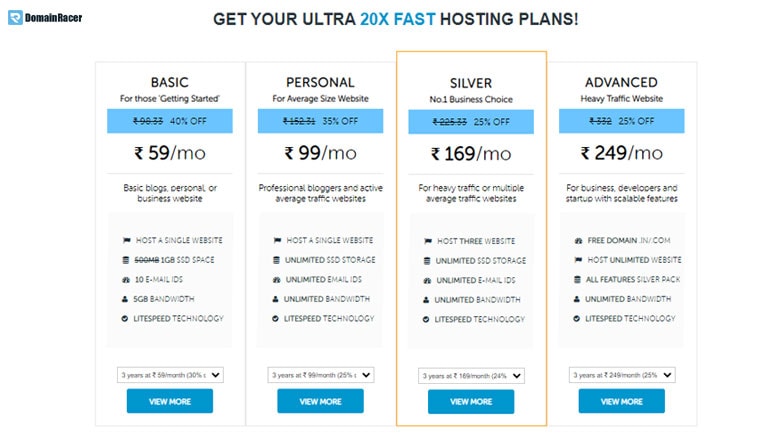 Your hosting service should also provide a good backup service that will help your site to keep safe and secure, and it will restore data after a security breach.
Before selecting web hosting services you need to ensure that the support should be 24/7, has maximum uptime, and has a backup plan with security tools.
For secure e-commerce web hosting, you should consider the cloud hosting platform to host websites. DomainRacer provides the best web hosting services for E-commerce websites.
2. Use HTTPS
To avoid online fraud it is important to move your website to HTTPs and moving the website to HTTPS, you must have SSL certificate.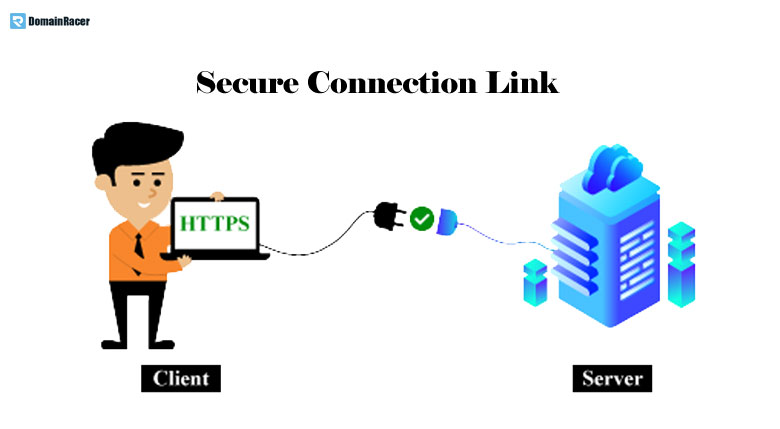 Google announced SSL certificate is mandatory in 2018. It gave the timeline to all the website owners to update their SSL certificates. From that time onwards, it's avoiding the site that does not have an SSL certificate.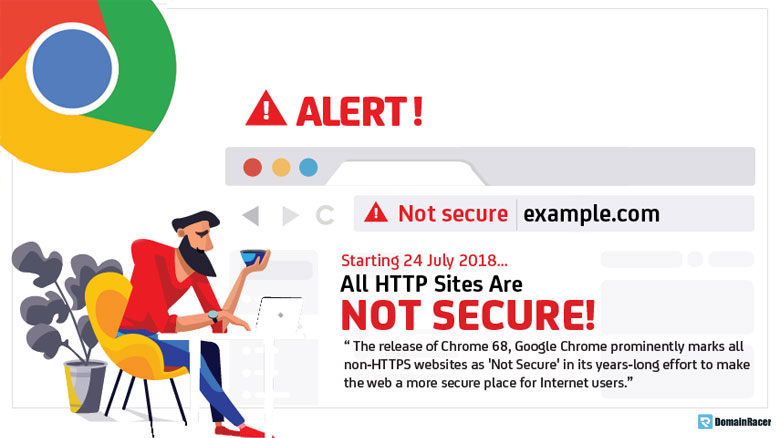 If the site is not having SSL then it will start showing a "Not secured" message to the visitor. 85% of online web visitors avoid unsecured websites.
HTTPS is Google's ranking factor which helps to rank your website, and it is also used to create a secure connection between browsers and servers to secure your data.
3. Choose a Secure E-Commerce Platform
Security is a measure issue in the E-commerce business, for that you need to choose a secure e-commerce platform. You need to make sure that your e-commerce business uses secure payment gateways.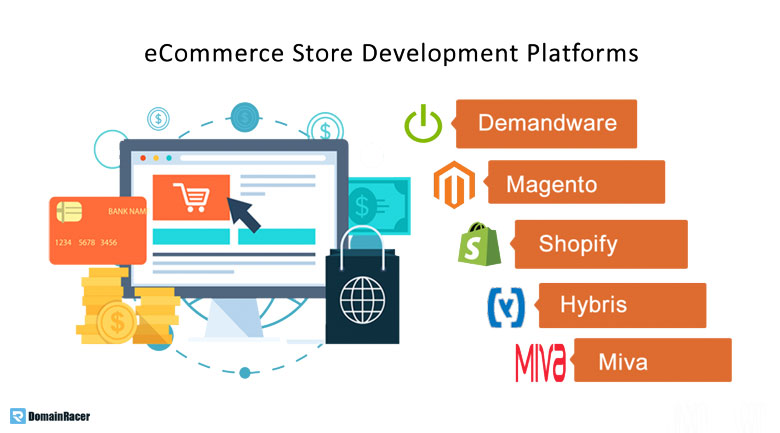 There are lots of safe and secure e-commerce platforms available such as Prestashop, Magento and WooCommerce.
4. Secure User Level Information
Once hackers have access to the user's login information then they can do a lot of damage to the website.
As the admin, you must ensure that customers should take various precautions at the time of using an e-commerce website.
For that, you can follow an automating process of reminding the customers to change passwords every month, and it should be unique.
The unique password should contain at least 8 characters, upper, lowercase letter, number, and symbol.
5. Don't Store Sensitive Customer Data
You should make sure that you have not stored customer's sensitive data such as customer credit card details.
Keeping a user's sensitive data is risky because if your systems are hacked then you can lose customer's trust.
So you need to use some advanced technology to keep user's data safe and secure.
6. Keep Your Website Updated
The highest vulnerable industry is the e-commerce industry with 32.4%, and hackers always keep eyes to get them inside your website.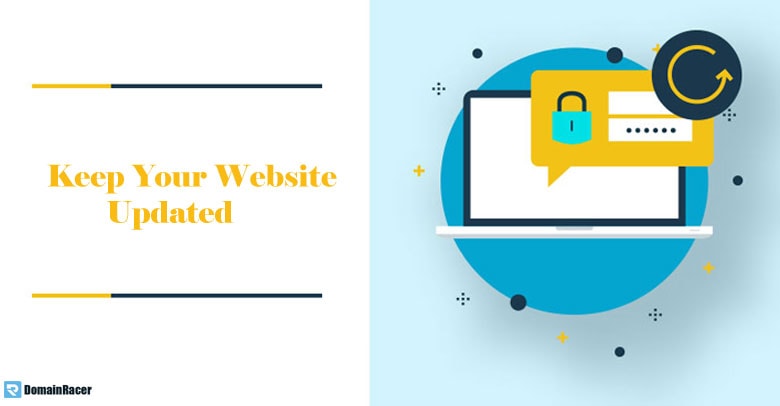 When new suspicious activity is found then new software update releases, that will add some security measures to keep your website safe and secure.
7. Take Regular Backups
54% of companies at least experienced once or more security attacks. That's why you should ensure that you backup your website data frequently.
If your website gets hack then you can recover your website backup from web hosting provides to restore it again.
You also ensure that your web hosting provider gives auto-backup service if you forget to take manually backup data.
Conclusion
The above eCommerce website security measures will help you to secure your e-commerce website and build customer's trust. If you need any help let me know in the comment box.