When you are going to build your online presence then you need web hosting services. Fast and reliable web hosting services play an essential role to rank your websites.
Slow web hosting services make a negative impact on your website's SEO in more than one way.
Web hosting services directly affect your website performance. A good web hosting services will lead your website to the next level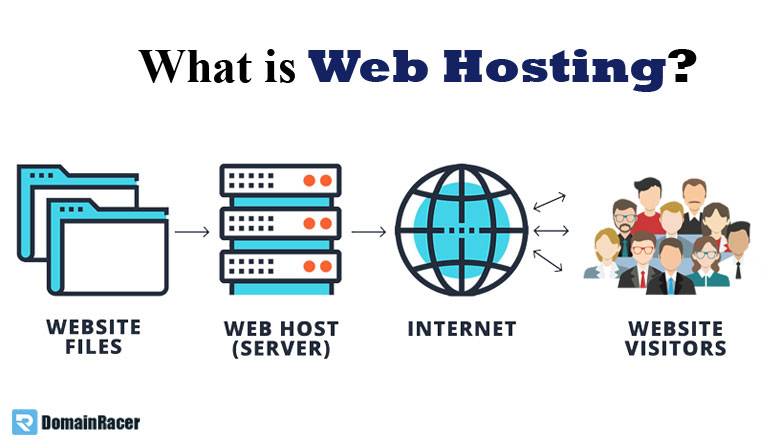 A domain name is an address where users can access your website and hosting is the space on a webserver to store a website.
Putting your website on wrong web hosting, will not only impact on your performance, but it will also impact on website ranking. So you need to choose web hosting very carefully.
Why is website hosting important?
Once you decided to get your online presence, then you have to choose web hosting services very carefully. This choice of web hosting will help you to boost your website ranking and reach to a target audience.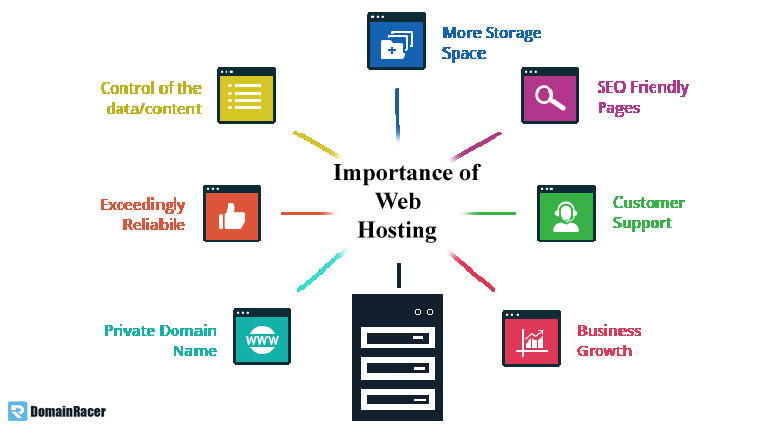 Key features of SEO-friendly website hosting
Here are the features that will affect on ranking your website:
1. Speed of website –
If your website takes too much time to load and respond then, visitors will get frustrate and the sales or revenue will decrease.

With the combination of loading speed and quality content, you can generate more sales. With a slower website, the bounce rate of the website gets with fewer sales.
In a number of studies, it shows that if your website in not accessible within 3-6 second then the chances to leave a website is more.
For more details on how speed affects on the website then you can read:
How page load time impact on your website revenue?.
Why Website Speed Important? – 5 Secrets to Improve Website Loading Speed.
Here are tools that will help you to test the speed of your website.
It's Google's recommended tool to check the speed of your website.
This tool shows you, how long your website takes to load and shows an analysis of what is causing a delay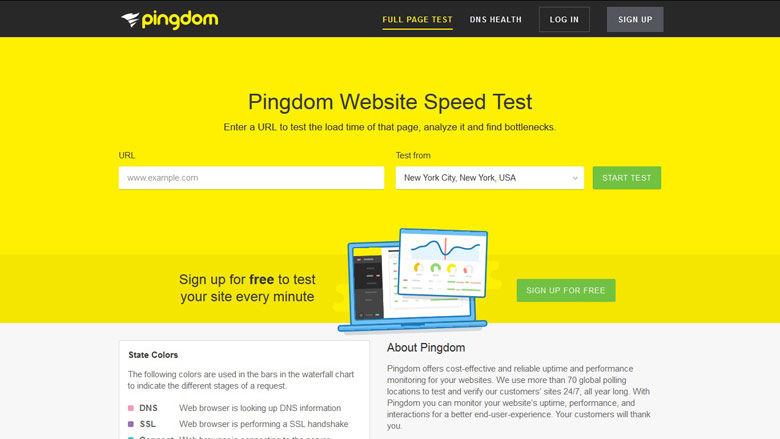 Does Hosting Speed is Important for SEO?
Google considers, speed as a ranking factor. So it's important for SEO. To maximize visibility and convert more visitors you need a high-speed website.
2. 99.9% Server Uptime –
One another factor most important point is server uptime and downtime. Google ranks sites with high uptime.
On Google search engine when people generate any query the Google crawls the web and return with the best matching answer.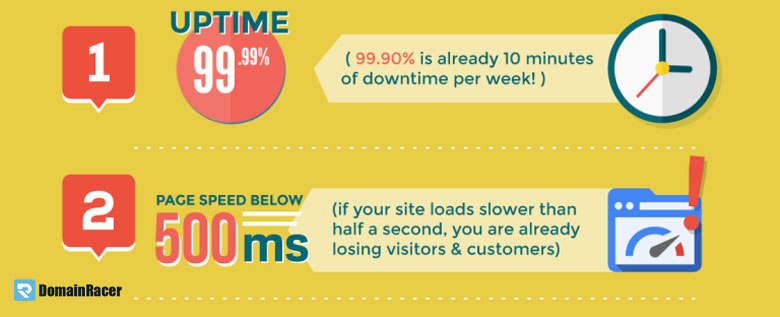 What happens if your website is down? This gives a bad impact on your website. To the SEO point of view, the server's uptime also plays an important role. If your website gets frequently down you will struggle to get rank your website.
If you are looking for a hosting provider that provides 99% uptime then you can go with DomainRacer.  They provide quality web services with affordable costing.
To check whether your website is available or not you can use tools like Pingdom and simply need to register with Google Search Console.
3. Web Hosting Security –
Another important factor that can be harmful to rank your website is security. Most of the CMS platform insecure if they are not maintained properly.
This may result in website hacking. Website hacking will make a negative impact on SEO and website ranking
To avoid such website hacking you need to choose web hosting services carefully. You need to know the security risk and then select web hosting services.
4. GEO Location –
Another important factor that affects on website's ranking is location. If your business website is located in India then you should select web hosting services whose hosting server is located in India.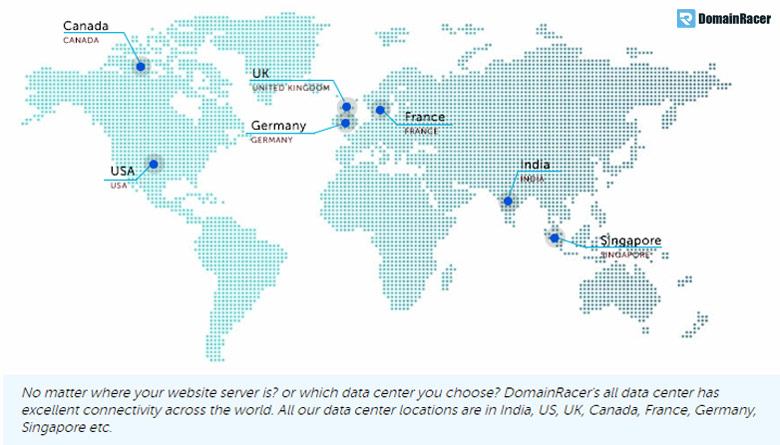 The Google search engine always prefer to a website which is in the same location.
While you are going to choose web hosting services for your website, the one important factor that you need to check its price. The DomainRacer provides all the above factors at affordable costing.
DomainRacer is the cheap and best web hosting provider as a global. It has globally high-performance data centers and server location in the UK, USA, Germany, Singapore, France, India and Canada etc.
Does Web Hosting Affect SEO?
Yes. Which company you have chosen to host your website effects your website ranking.
When you choose a web hosting it doesn't give you a guarantee to rank your website but you can avoid the consequences. The above key factor will directly affect website performance.
How to choose a reliable website hosting services provider?
Making the final decision you need to focus on how to choose a reliable web hosting service provider? below are few points that will help you to select the hosting provider.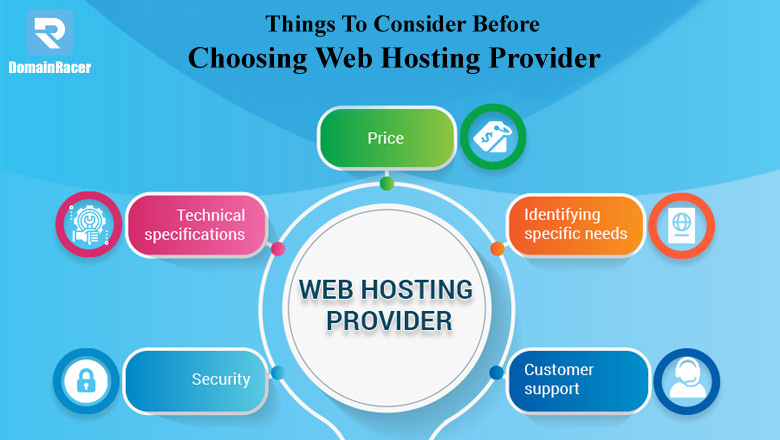 How much time web host spend in this area – The more year of experience will make more chances to get excellent services.
The reputation among clients – You can check online reviews of customer's. These reviews will help you to find a reliable, professional hosting provider.
Technical support – The great technical support will help you on any query. The support should be 24/7
Check SSL certificate (SSL) – Check whether they are providing SSL or not. The SSL certificate will help you to keep your website secure.
Best web hosting service provider:
The above things will help you to understand how web hosting affects your website ranking. If you are looking for the best web hosting services then DomainRacer provides you quality web hosting services with affordable costing.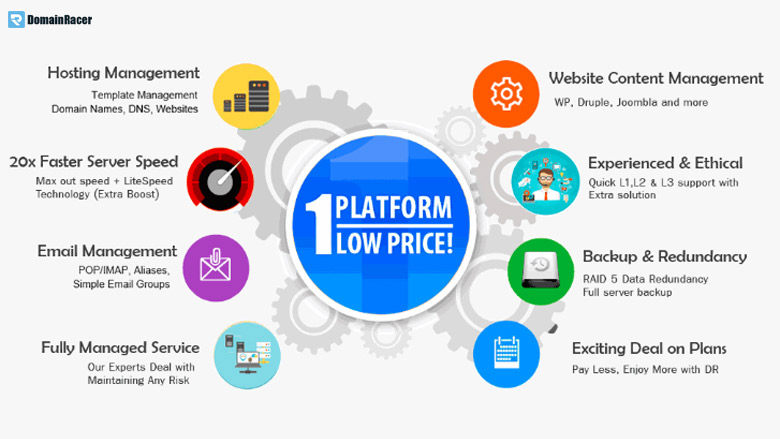 Final Words:
You should pick a better web hosting services that will help in your website's SEO ranking. If you have any doubt you can make comment to contact us.