The face of education is changing so rapidly with the growing internet technologies. There are so many ways to improve the educational system, one of them is you can create an educational website.
Setting up an entire educational website is something complicated but WordPress enables you to do easily. A short time spent on setting up your WordPress educational website will create the best educational websites in India. An excellent educational website will help to:
To promote your organization.
Added publicity for your website.
Increased learning opportunities for students.
Some Overview Points
Before you create any type of WordPress website the two things that you need to do is:
Choose the best web host.
Install the WordPress software.
Most Common Types of Educational Websites
Before creating an educational website you need to know about the various educational websites and their elements.
• An Online Education Portal Website – Such types of website provides online study materials, live classes, and tutorials for students.
example – www.tutorialspoint.com, www.w3schools.com
• Website for School or College – These websites give information about the school, students, staff, courses they offer, and classes.
• A Membership Website – In Membership educational websites students can take their classes online by using the login process, they can know about their grade information, submit their assignments.
Tutors can also maintain student information. They can create or manage courses, take online and offline classes for their students.
With WordPress, you can easily create an educational website free. This article will help you to create educational websites.
Important Elements that You Need In an Educational Website
Below are some of the important elements that most of the educational websites contains.
• Home Page – Home page will be the front page of any websites where you can design logo, images, important information, and events report etc.
• Courses & fees Structure – It includes detailed information about courses, school offers and fees structure.
• Registration form – This type of page having some forms that is for students to sign up for classes.
• About us page – This page gives the detailed information about the history of institute or schools, location, certification, etc.
• Contact us form – Student can make contact related to any query.
With the WordPress website you can easily add or modify pages.
Steps to Create an Educational Website with WordPress
Following are the main steps of creating an education website.
1. Choose relevant domain name related to an educational website.
2. Select and register for your hosting plan.
3. Install WordPress.
4. Select and install a perfect, attractive, and responsive educational WordPress theme.
5. Pick and install relevant plugins.
6. Add relevant content and information.
These steps are used to create an attractive or catchy WordPress educational site:
1. The Domain Name – Identity of Your WebSite
The first & the main step is to choose the best domain name for your educational websites. The name is the identity of your website. By reading this below articles you can choose a right domain name.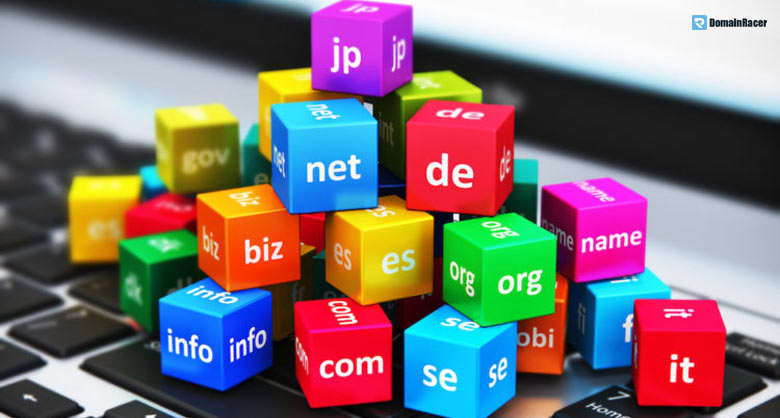 Normally choosing a domain name is a very difficult task & takes a lot of time. Once you are ready with your domain name go to DomainRacer to check your availability. Once you find the domain name here then registered it.
2. Get Hosting Plans – Show Your Presence on the Internet
A web host is a place where all your contents of website reside. Web hosting services allow your sites available on the internet. It is important to use reliable web hosting services.

We use DomainRacer as a web hosting site. It is cheap & reliable. And here are the Advantages of DomainRacer:
It has excellent 24-hour customer support services.
It is the fastest web host
3. Install WordPress – Create the Best Educational Website
Use WordPress to create an educational website. WordPress is a great platform for creating an educational website.
Creating educational site is very easy with word press. When you registered in a Site Ground you can easily install word press from here.
4. Perfect Educational Theme – Easy Setup of Your Website
The educational WordPress theme is the main feature that enables you to set up complex sites. When creating a catchy educational site on WordPress, go to theme designs with learning in mind & includes those options required on your site.
Access Free Themes – Once you have on the dashboard then you have to get access to over 1500 free themes.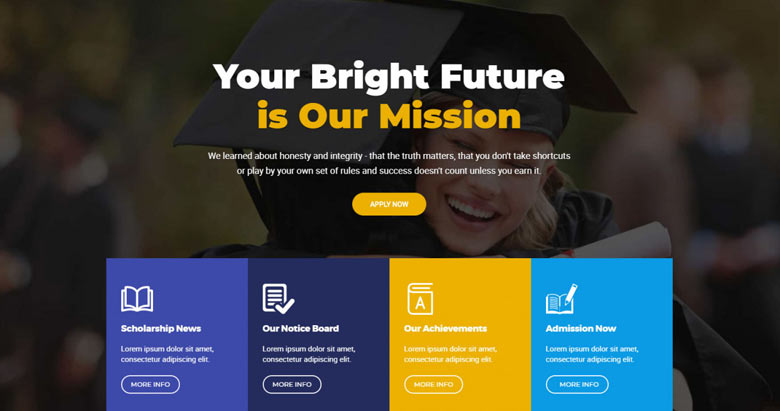 Here you can find professional & elegant themes. There is a big library of themes from where you pick a lot of themes.
5. Pick a Plugin – To Setup Online Course
If you want to offer online courses on your word press educational website. In this case roundup of educational plugins provide you with inspiration.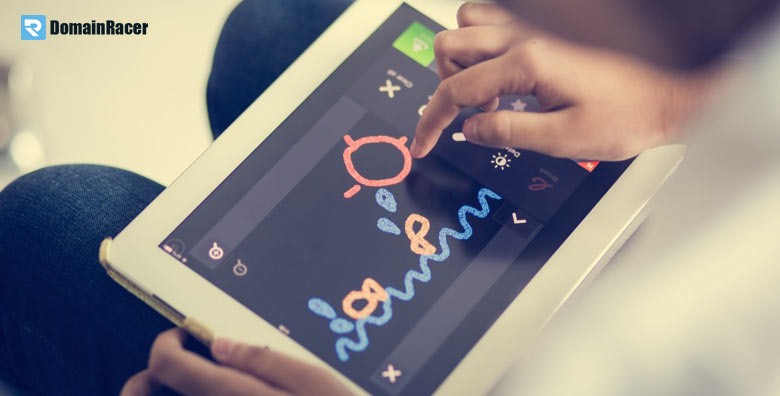 There are two best plugin options are available one is Premium and another one is Free:
Course Press Pro (Premium)
This tool helps you to create online courses on your word press educational website. In a nutshell in course press pro you can:
Set online courses
Charges on your courses.
Enable students to submit course work
Add interactive learning features.
Coursepress pro is one of the best options when you want to set up online paid courses.
When you are looking for budget options then Learnpress is the best option. This plugin enables you to create a robust system that supports the online course system.
Some of the principal features of Learnpress are shown below:
Create multiple courses.
Manage multiple online courses.
Charge for admission & multiple billing options.
Communicate with & manage student system
Add more features that your site required.
The nice thing about learns press is that it enables you to set up WordPress educational websites on less budget.
If you are looking for software's which are best in creating online courses platform creating online courses platform then this is the best platform for you.
6. Adding Content – To Build the Page that you Want.
Choose pages option from WordPress dashboard to "Add New". Add text, images, & more to build the page you want.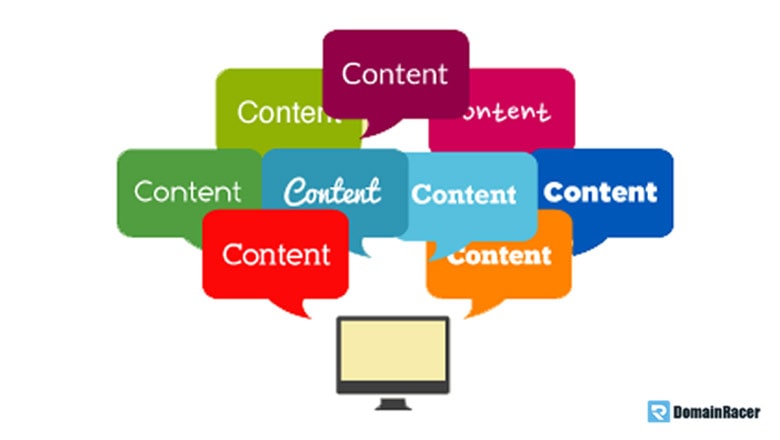 Adding Menus – If you want that your new page link with navigation bar then :
Your changes could be saved by clicking on UPDATE.
Click on appearance from the sidebar of word press.
Find the page you created & add it to the list
Adding & Editing Posts:
If you want to add a blog to your site you can use different categories. If you want to create the category name "blog" simply add it to the menu & start making blogs.
Changing Title & Taglines:
Page titles explain about your websites. Use the unique title on each page of your site.
Taglines are added at the end of you each page. In order to change tagline & titles just go to settings & change your title & taglines.
Conclusion:
In the end, I hope you are now clear with the all above points regarding Creating Educational Website by using WordPress. And still, if you have some queries then please leave the question in the comment box.