Choosing domain name for your business is one decision to which you will have to live for long time. Picking domain names is a relatively tricky.
Not only do you need to make sure that visitors to your site will understand and remember the name, but you must do some research to see whether the domain which you choose is viable or not.
Let's See Summarized Content Here:
But wait, if you have a quality website and business, people will visit your site then what's the reason to keep more attention on domain name?
Why is Domain Name so Important?
Right domain helps to create your brand- Choosing right domain name can helps to increase your brand recognition.
Domain name affects SEO– Use keywords in your domain name that helps you to increase your SEO ranking.
Put impression on your customer– URL is the first thing your visitors will see. A good domain name can make a positive and lasting impression.
Tips for Choosing the Right Domain Name for your Business
Domain name that you choose, not only fits your business but is also easy to find and promote. Let's see the following steps to find the right domain for you.
1] Your Domain Name should be Pronounceable
You might be thinking, Most of people are going to be typing domain name or clicking a link. Then "why is it so important that it's pronounceable?"
Human beings can remember the things that can easily say and think about. That includes pronounceability in our own minds. If you can't easily say the name, you're going to lose the benefits of brand ability that you've created.
Always select the right domain name that should be pronounceable.
2] Keep the Short Domain Name
Your domain name should be easier to type, say and share and easy to remember. Long and complex domain name may create problem for your customer.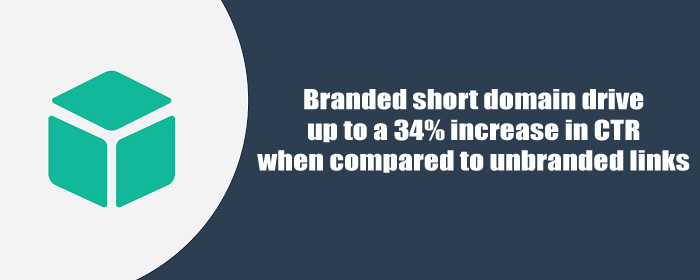 Mistyping
Misspelling
May forget the Domain name.
3] Your Domain Name must be Intuitive
A good domain name gives people a strong idea about your business. They can able to guess your business by just looking to your business that's really big advantage.
For example, pizzahut.com, intuitively about pizza, and anyone could figure that out.
4] Use Targeted Keyword in your Domain Name
Domain name impact your rank in search result. Google try to determine what your website is about, so they can list it in relevant searches. The domain is one of the first places they look for clues about your business.
Benefits:
Helps from SEO prospective.
Increase your ranking and search rate.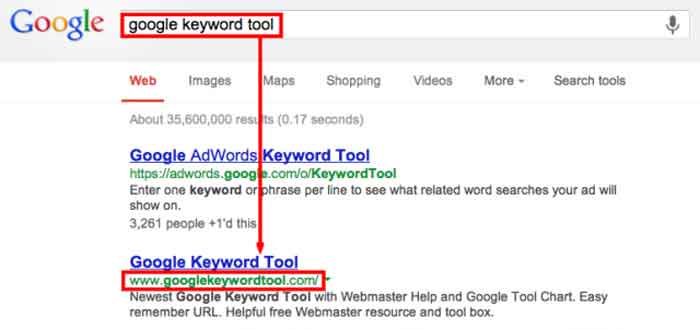 For example, suppose I would like to buy web hosting then I won't type pizzahut.com or Indianrecipes.com; Definitely, I would go for something broad like DomainRacer.com
5] Make your Domain Name Brandable
Which domain should I choose to make brand?
A Brandable domain name is unique and stands out from the competition. When you hear or see the domain name, it sounds like a brand.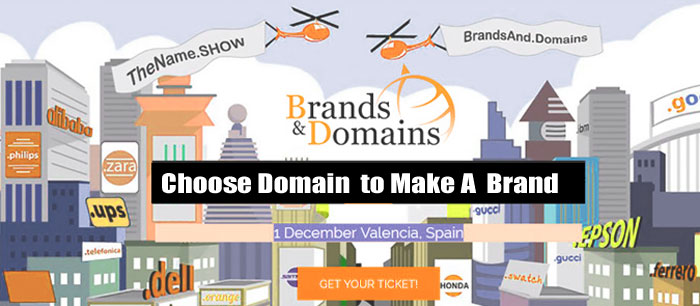 But, how to find a more Brandable domain name
Create new words: You can make up your own new words. That's what Google, yahoo, and Amazon did.
Use domain name generators tool: This tool will help you to create your own brandable and unique domain name. From here you can get best domain name generators tool.
6] Don't Use Hyphens and Numbers in your Domain Name
Remember, Your Domain name should be easy to spell and pronounce. But hyphens and Numbers make both these things difficult. So, find the right domain for your business.
Amazon, if it had number in their domain like Amazon549, then Amazon may not have spread quickly if that was the case.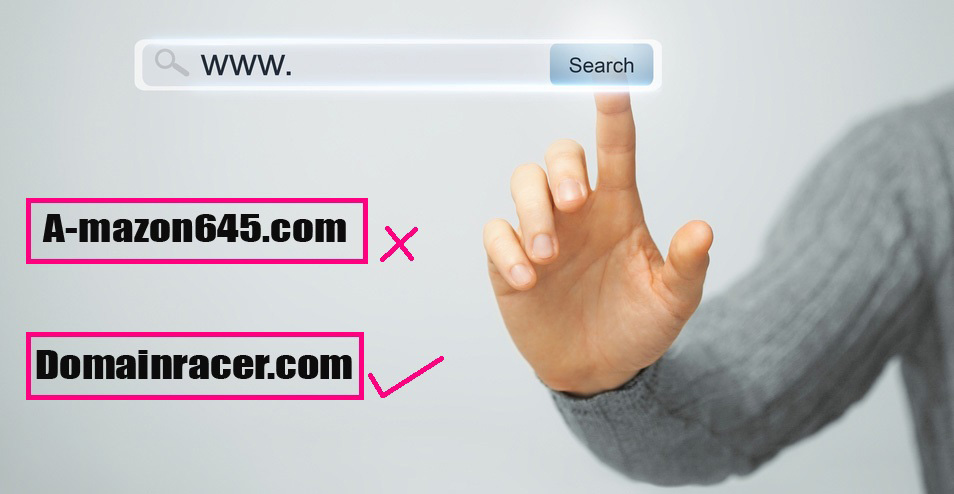 Always remember, Keep your domain name smooth and punchy.
7] Keep Long-Term Vision in Mind when Picking your Domain Name
Domain is one of the biggest elements that define your business and brand for years. If you think to change your domain name then it will cost you branding, money, SEO ranking. In short a huge.
So, always think long-term when you choose domain.
For example, if your company selling domains then you can chose domain name as DomainRacer.com;
Note: Choose the right domain name for your business. If there is a chance, you might expand your business then don't put pin yourself to certain niche and Think Long-Term.
8] Keep It Simple Stupid
Your domain name should be simple and easy to remember for your customer. For example, Google, Yahoo, Amazon keeps their domain name simple. So that it doesn't create problem while typing and remembering.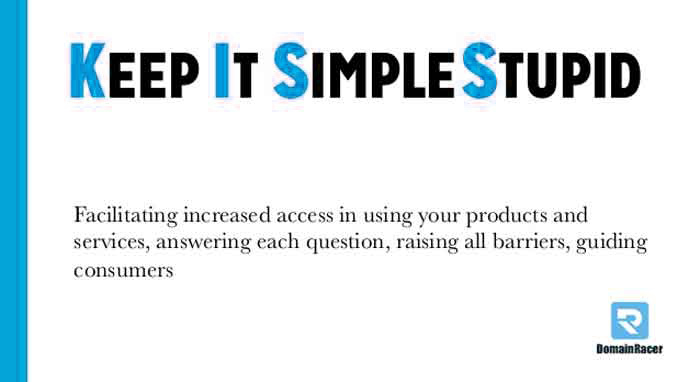 So, keep your domain short and memorable.
9] Avoid Branded or Trademarked Names in your Domain Name
To avoid legal issues, you should stay away from names that already have trademarks.
Check to see is the name available on social media sites?
Are there any trademarks already registered to the name?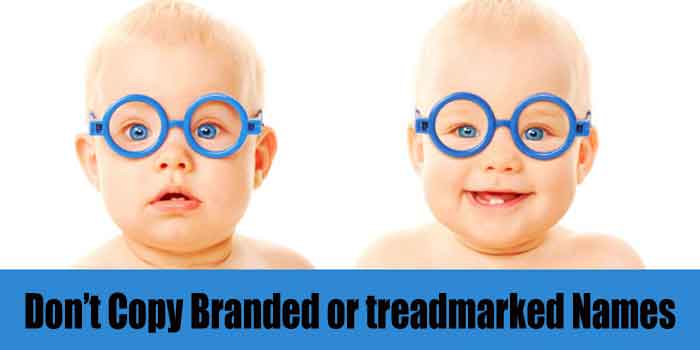 How can you quickly check social networks and trademarks for your potential domain name?
It is easy with the tool knowem it helps you to check your domain is available throughout over 25 popular social networks and are any trademarks already registered to the name?.
10] Target your Geographical Area in your Domain Name.
Use the domain name as per the geographical area suppose you want to target people in India then use domain name like indiabig7.com or indiatour.in, this helps you to grab traffic from particular geographical area.
Indian bloggers use .in or .co.in domain extension so that it ranks high in local search engine like google. Similarly, you can grab traffic from (United Kingdom), by using .co.uk domain extension for the best results.
Grab more customers.
Do not give chance to your competitors to grab your traffic.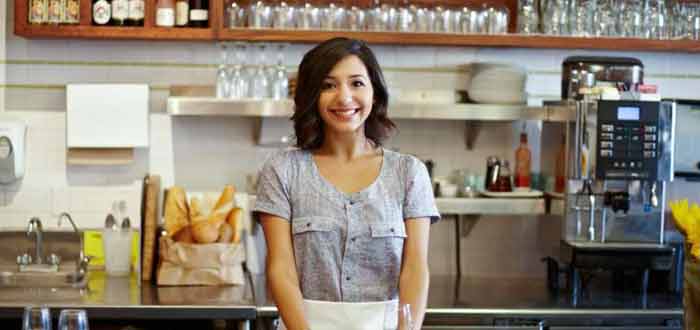 Registering multiple country specific TLDs helps you to take more benefits and increase traffic.
11] Choosing the Right Domain Extension
Extensions have specific uses, so make sure to choose one that works for your business.
.COM extension is more familiar, easy to remember, short, it's been around for so long. But it create question which domain extension should I choose for my Business?
Here are some other top extensions and how they're often used:
.co: an abbreviation for company, commerce, and community.
.info: informational sites.
.net: technical, Internet infrastructure sites.
.org: non-commercial organizations and non-profits.
.biz: business or commercial use, like e-commerce sites.
.me: blogs, resumes or personal sites.
12] make sure the Domain Name you choose isn't Blacklisted or Penalized.
Spammers use technique that called churn and burn that fooling google using spam into ranking their domain. Once the google catches them they dump their site.
Unwary webmaster purchase the newly domain that is oblivious to the fact then that will be impossible to generate traffics because of existing penalties.
To avoid this problems use:
Use the WayBack Machine to see what the domain was used for in the past.
Research the domain Whois history.
13] Don't use Doubled letters in your Domain Name
It is always better to avoid doubled letters in domain, because it may increase the chances of losing traffic.
For example, if your Domain name is Wordpresssetup.com then it may create confusion while typing and this will result into loss of traffic.
14] Use a Domain Name Generator to Gather Ideas
Domain name depends on the purpose of your business. Domain name generator give easy way to mix and match your keywords and give optimal result.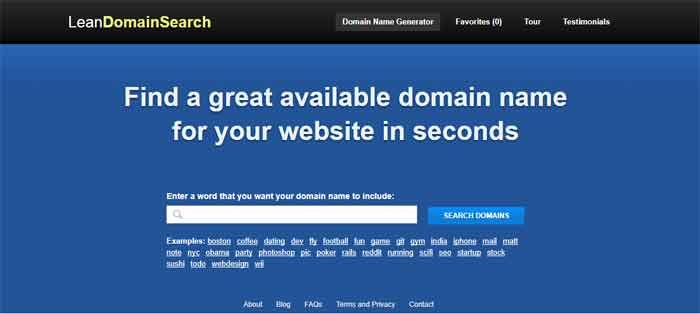 Here are some domain name generators to try out:
Wordoid: This tool will come up with ideas that contain that word, begin with that word, or end with that word.
Lean Domain Search: This tool matches your keyword with other keywords, and generates a list of available domains.
15] Be Language Aware while Choosing Domain
While choosing domain name make sure that it's not creating any negative meaning in other popular languages like Spanish, French.
Before choosing domain name checks online that it does not have negative meaning in other language so that it won't hurt your business.
16] Pick a Unique Domain Name
Your business domain name must be unique, so you'll stand out in your readers' minds. This will increase your traffic and It's smart to research other business in your niche and find out what domain names they're using.
This will help you to pick up unique name and make Brandable domain name.
Bottom Line: Dont go with free domain or free web hosting as it can create huge problem.
Conclusion:
I hope this article helped you to understand how to choose a perfect domain name for your blog or business.
Also I would like to tell you that you can increase your business rapidly for that go with  multiple domain registration instead of single one.
Make sure to put some careful thought, when choosing your domain name. Hope these 16 points will help you to find right domain.