Are you really looking for a way to get your visitors to revisit your page?
Or get updated with the latest information about your product and services?
Then you got a perfect article for this. The Push notifications is designed to help you to do just that.
It is  the best way to letting people know about information/service you are going to serve.
For sending push notification to the user there different WordPress plugins are available nowadays which can deliver your information to the people.
#5 Best WordPress Plugins for Push Notifications
Here forth we are going to explain the best WordPress plugins that are perfect for sending push notifications.
#1. One Signal – Web Push Notifications
The one signal WordPress plugin send notifications to your subscribers in real-time. It allows you to customize the opt-in.
It sends notifications to a segment based on a number of factors like language and the number of times they visited to your site. Also, you can set up the attributes of your user.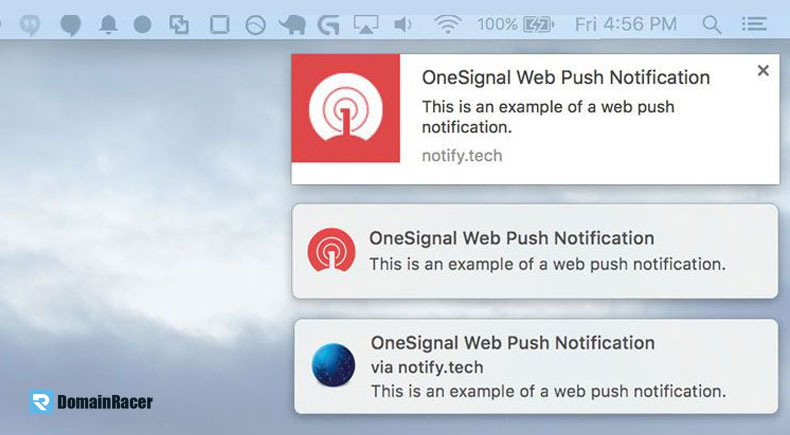 This plugin is very compatible software like chrome (desktop and Android), Firefox (desktop only), Safari (Mac Os X), opera (desktop and Android) and Microsoft edge.
The A/B test allows you to monitor the response of the user to your notification by showing you the notification and the number of revisits they garnered.
And the beneficial part is this plugin is free. 😉
#2. Push Notification WordPress Lite – WordPress Plugin
The push notification WordPress lite plugin gives unlimited notifications.
It allows your subscribers to select the type of notifications they wish to receive by selecting options in the categories of posts.
Hence, they will not be bored by irrelevant notification and the risk of losing subscribers will be minimal.
It gives you in-depth analytics on the performance of your site and what notifications brings in more revisit.
It supports Chrome (desktop and Android), Safari (Mac Os X) and Firefox (desktop).
#3. Push Monkey – Notification Plugin for Desktop
Push monkey plugin sends notifications directly to the desktop of the subscribers. It is compatible with different browsers.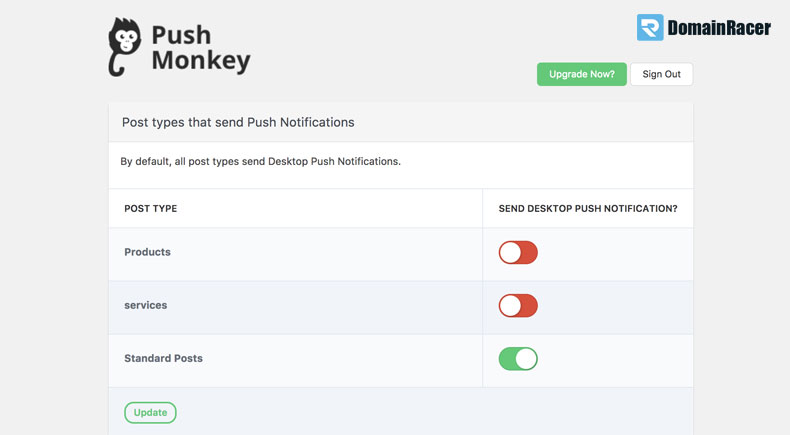 The subscriber has to sign up to receive notifications through his/her desktop browser.
The subscriber does not receive random notifications but only he/she signs up for.
#4 Roost Web Push – Notification Plugin for WordPress Web
The roots web push plugin can either send automatic notifications to a particular group or one to one basis. Notifications can be sent with the article's title or image.
Hence, you can customize your viewer's experience. It allows subscribers to choose the number and type of messages they receive.
The plugin is easy to set up and it supports Chrome (desktop and Android), Firefox and Safari.
Roost web push plugin is free for the first 30,000 subscribers. This plugin has a bell icon that allows the subscribers to see recent notifications.
It also gives for sharing. By sharing the content of the post on their social media handles more traffic can visit your site.
#5 Push Crew – Notification Plugin for Browser
This Push Crew sends notifications automatically to your subscribers. It supports Chrome (desktop and Android) and Firefox (desktop).
It can be set to send notifications at a given time to targeted visitors.
Hence, subscribers cannot receive notifications that the time-frame has elapsed.
It allows notifications to be sent with either one or two calls to action. The push crew is a free plugin.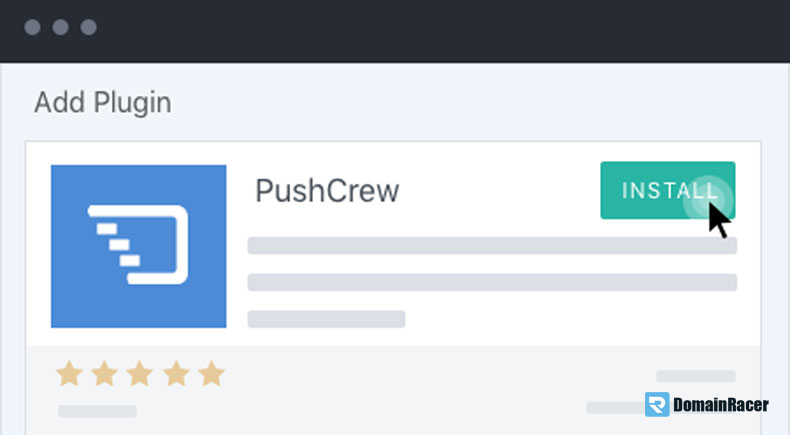 The above-mentioned WordPress plugins are suitable for sending push notifications particularly for a small enterprise that may not have the luxury of purchasing the premium ones.
Summing It Up…
These plugins are easy to set up thus you can choose for your push notifications.
I hope it will help you find a solution that suits you. Feel free to share this article with your friends on your favorite social networks.