In our current digital age, it is absolutely necessary for professionals to have an online presence. Now, this isn't as daunting as it sounds and can be easily managed by using WordPress – the world's most popular CMS (content management system).
Using WordPress, along with some powerful portfolio plugins, you can set up a professional portfolio website set up a professional portfolio website to show off your work and attract prospective clients or employers.
Now for the purpose of this read, we will be looking at some of the best portfolio plugins for WordPress. So without further ado, here is our list of the best WordPress Portfolio Plugins:
1. First One – Go Portfolio
Go Portfolio is one of the most popular and highest rated portfolio plugins for WordPress. It covers all the features to help you set up an appealing portfolio along with some additional bells and whistles.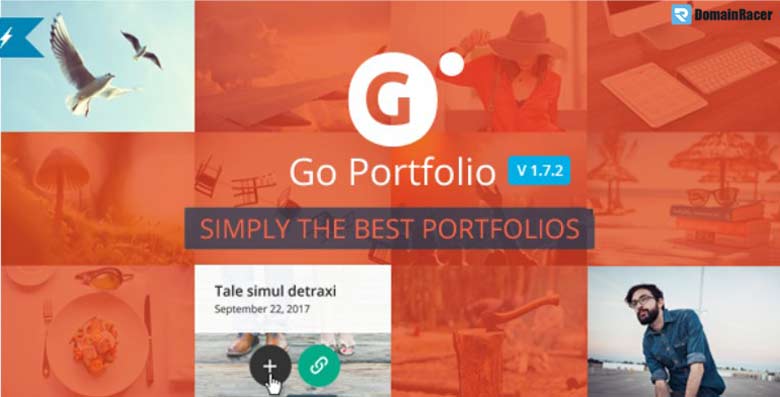 With Visual Composer compatibility, you can use it to easily create awesome looking portfolios for your website. Here are some of the best key features of Go Portfolio:
38 starter templates.
Plenty of customization options in an intuitive admin panel.
2 filtering types and 4 default styles.
Responsive design.
Works fine with Visual Composer drag and drop page builder.
You will also get hands-on 38 templates, which you can use as a template to begin building your portfolio. So it will be always helpful to use Go portfolio.
2. Second One – Media Grid
Next up, we have Media Grid – a grid portfolio WordPress plugin. It can help you create and showcase your portfolios in a grid layout.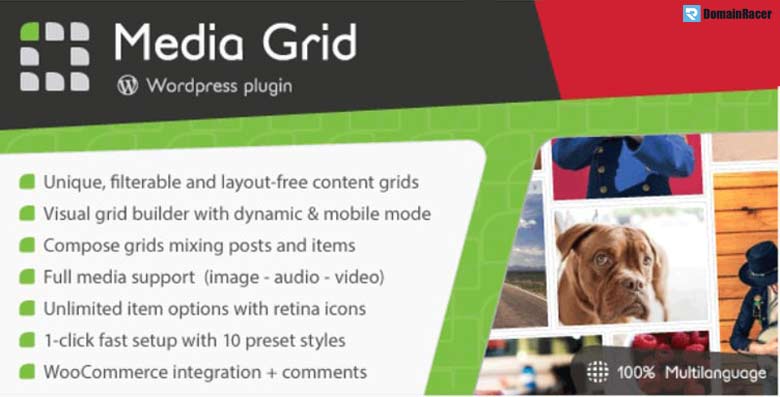 The plugin comes with its own dedicated visual grid builder to help you create your portfolio. You will get your hands on a ready to use set of tools to start creating potentially unlimited portfolio layouts.
Some of the best key features of Media Grid Portfolio:
10 different preset styles.
Rich customization potential.
In-built lightbox.
Supports all media types including audio and video.
SEO friendly.
WooCommerce compatible.
The visual grid builder and dynamic grids allow you to create unique and professional looking grid portfolios for your website.
3. Third One – FAT Portfolio
FAT Portfolio is an advanced portfolio plugin offering a lot of useful features and functionalities to showcase your work in the best possible light.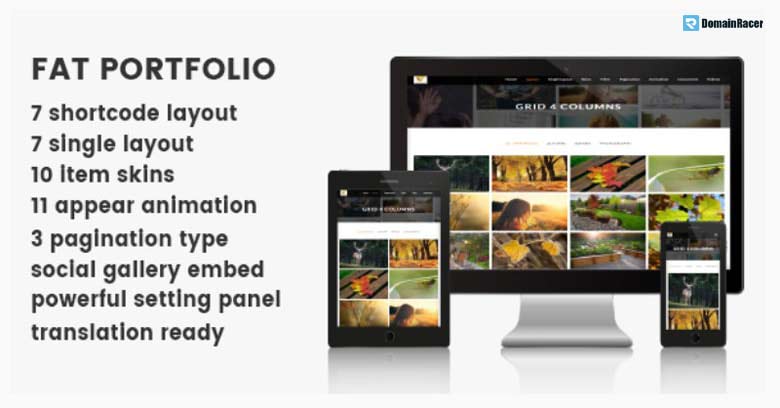 If you want to customize your portfolios and make a rich visual impression, then this is an excellent plugin for the job. The main note-worthy feature of the plugin would be its collection of different powerful shortcodes.
Some of the best key features of FAT Portfolio:
10 skin items, and 10 portfolio layouts for added variation.
Shortcode ready with support for 8 different shortcode styles.
11 animation effects.
A powerful settings panel for easy customization.
Social Media Integration.
You can use them to display portfolios on your site as 3D Carousels, Flipster Carousels, Flipster Coverflow, Carousel Sliders, and much more.
4. Fourth One – Envira Gallery
Envira Gallery isn't strictly a portfolio plugin, but it comes with all necessary features to help you build a stunning portfolio.

Now, you can get the plugin either in its free version or the premium alternative. Some of the best key features of Envira Gallery Portfolio:
Drag and drop gallery builder.
Plenty of customization options.
Social Media integration.
Video files supported.
WooCommerce compatible.
Most of all the necessary features are provided in the free option with some advanced functionalities saved for the premium version.
5.  Last One – Nimble Portfolio
Nimble is by far one of the best free portfolio WordPress plugins. It comes with a lot of features to help you create a professional-grade portfolio.

But if you feel that it is lacking functionality-wise, you can install premium add-ons to gain access to a whole arsenal of useful options.
Some of the best key features of Nimble Portfolio:
In-built PrettyPhoto gallery to showcase images, videos, and PDF.
Option to group content using in-built jQuery sort filter.
Custom post type for portfolio items.
Plenty of customization options.
At The End… Here you are now able to get the deep knowledge of Best WordPress Portfolio Plugins and its features. So that you can now easily use the Portfolio plugins as per your requirements.
Hopefully, you will love this article and got the correct information which you needed to complete your task, by sharing this article with your friends you can help them to get knowledge about WordPress Portfolio plugins.