Do you want to create a contact form for your WordPress website?  And are you confused  for how to go with your choice of contact form plugin?
It is obvious to get confused because there are approximately 1626+ WordPress Plugins only for creating the contact form for your website.
So, here we have some hand picked plugins for your WordPress website's contact form creation which may be helpful for choosing best among variety.
WP Forms
QU Form
NINJA Form
Form Builder
Pirate Form
Gravity Form
FORMIDABLE Forms
JET PACK FORM
These are some of the best contact form plugins that you can use to create an amazing form for your site. Let's see it in depth…
#1 WP Forms: Best Plugin For Beginners
This is an easy contact form plugin perfect for beginners. With its drag and drop feature, you can design one of the smartest online forms.
It can be used to create advanced online forms like survey forms, donation forms, order forms, subscription forms etc.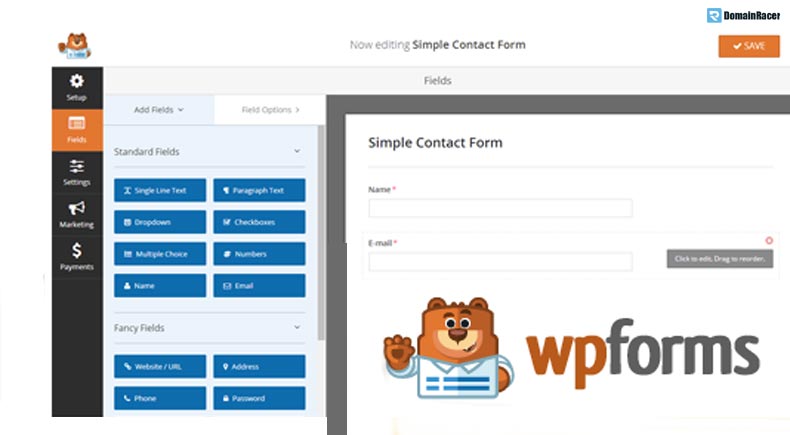 This contact form plugin is suitable for creating all types of forms.It has default templates that you can easily customize to design on your contact form.
It is equipped with an 'add button' which makes it easy to add the form you have generated to your posts and pages.
While this plugin has a free version, it important to buy the premium version to enjoy for functionalities.
#2 QU Form: A Luxurious Plugin
This plugin can be used to create various forms. Its key features include:
A custom auto reply
Filters to get rid of unwanted data
It has an easy to use interface so anybody can use it very easily to create the awesome contact form.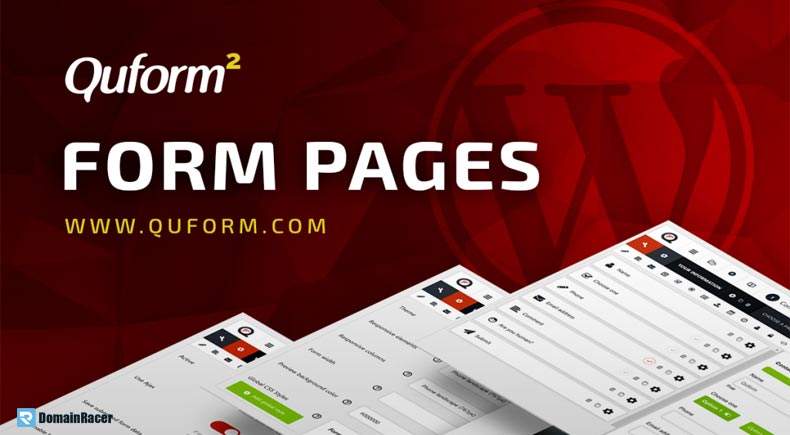 It gives you the luxury to create unlimited forms, view and manage your entries within the WordPress admin area. This plugin has only a premium version.
#3 NINJA Form: Interactive WordPress Plugin
Ninja form plugin is used to create highly interactive WordPress forms with ease. Its drag and drop feature allows you to create just about any type form including advanced online form.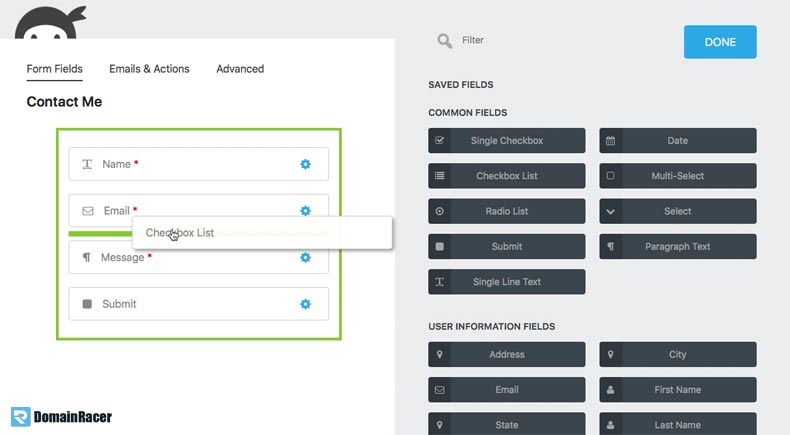 It allows you to see a full screen preview of the form you are creating. Additionally, it offers a variety of notification options in the form of email, SMS and Slack. The premium version offers more functionality than the free version.
#4 Form Builder: Contact Form Addon
This plugin is suitable for creating simple contact forms for your WordPress page. It is equipped with default templates for easy designing of forms.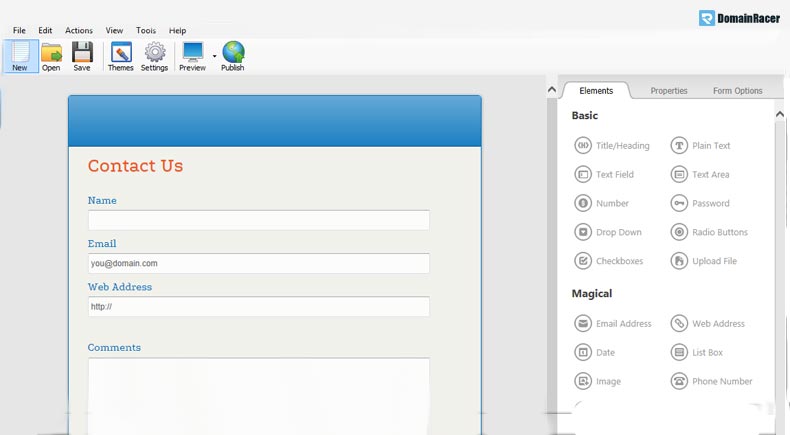 Its notably features include multi page forms, conditional logic and customizable emails. It supports Paypal integration.
The premium version offers more advanced tools for creating awesome contract form than the free version.
#5 Pirate Form: Contact Form & SMTP Plugin for WordPress
This plugin is highly customizable and also have SMTP option and Captcha as its key features. It has a free version.
#6 Gravity Form: Complex Form Creator
This is suitable for creating complex forms with ease. It stores all submitted date in your WordPress database.
Thereby giving you the access to view submitted entries from the convenience of your WordPress dashboard.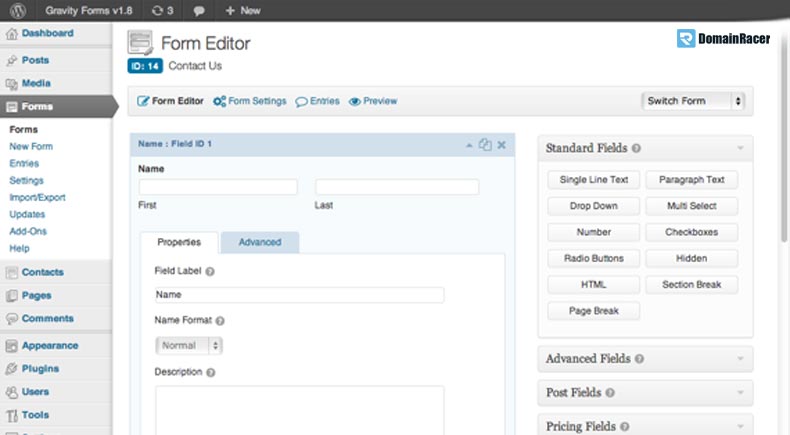 It is highly customizable and only available in the premium version. It is compatible with other platforms like PayPal, Aweber and Dropbox.
It has a built in conditional logic. It allows you to create multi page forms. Finished forms displays at specific time interval depending on how they are scheduled.
One notable advantage of this plugin is that it limits entries for competition.
#7 FORMIDABLE Forms: Drag & Drop Featured Plugin
This is ideal for creating complex WordPress forms with little effort. It has a drag and drop feature for form creation. It is equipped with a built in form style for customizing the graphic interface of forms.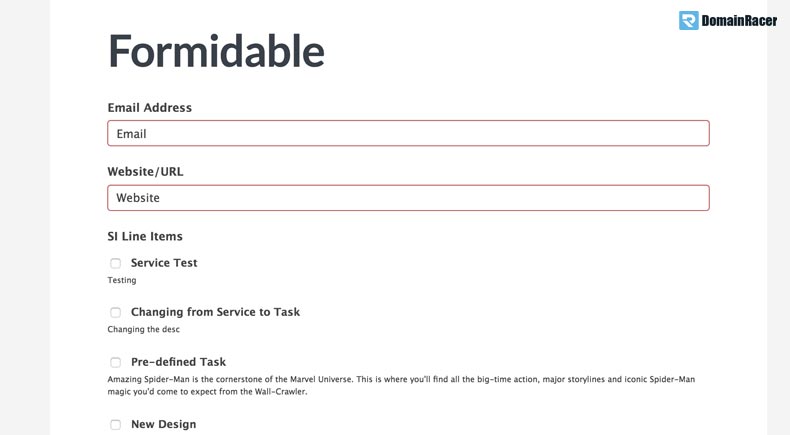 These contact form plugins are amongst the most widely used plugins for form creation. With any of these plugins, you can easily create a contact form for your website.
#8 JET PACK FORM: Easy to Use Plugin
This plugin allows you to easily create a WordPress contact form. It's key features include a customizable submit button and email notification. It allows you to include contact forms to your post or page.
Last Words…
That's it for this list of plugins to create your Contact Form. I hope it will help you find a solution that suits you. Feel free to share this article with your friends on your favorite social networks.