Spam is a major concern for all WordPress blogs so in this article we are going to discuss about the best anti spam WordPress plugins.
Whether it's spam comments or signups, this is still a big problem for WordPress users. It is not uncommon for some sites to receive hundreds or even thousands of unwanted comments each week.
This level of spam can seriously damage your reputation if you cannot cope with it. It is therefore important to deal with spammers and thwart their attempts to spam your WordPress site.
So let's have look on List of 5+ best anti spam WordPress plugins and their features as well as working. 
Akismet Spam Plugin
WP-Spamshield
Growmap Anti Spambot Plugin
WordPress Zero Spam
WordPress Zero Spam
For stopping spam comment on your website you must use these listed WordPress plugins.
No serious article about comment spam on WordPress sites will forget about Akismet. It comes with all new WordPress installations.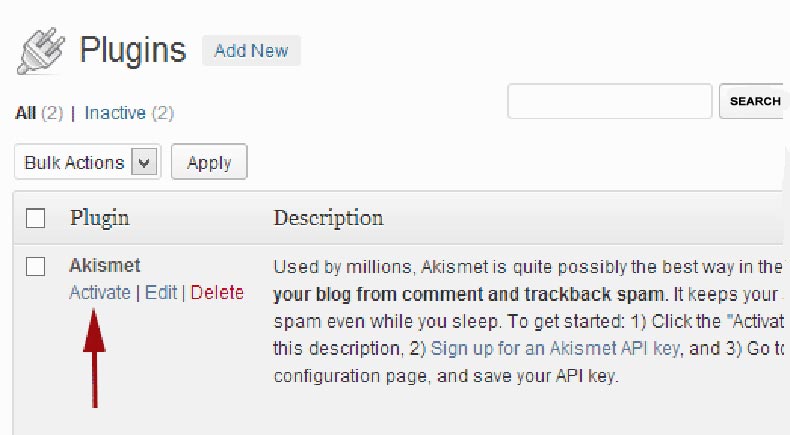 Akismet is used by millions of users, from beginner to advanced, so let's see the features of it:
Check and filter all blog comments automatically
View the history of the status of each comment to see which were "marked as spam" by a moderator, or put in the folder "spam" automatically
URLs are displayed to reveal hidden links
Viewing the number of comments approved by the user
Akismet claims to stop more than 7 million spam comments per hour, which is pretty impressive.
What is the Cost of Akismet anti-spam  ?
For non-commercial blogs, when you sign up for Akismet, you can "choose your price". Just like any site that asks for a donation, people usually do not pay for the free version.
For commercial sites, plans starting at $ 5 a month with more features, such as online backup of your WordPress site are paid.
No matter which plan you choose, you will need to get an akismet anti-spam api key to activate the plugin. This comes after you have registered on their site.
#2. WP-Spamshield – WordPress anti-spam Plugin
WP-SpamShield is an anti-spam plugin that blocks spam comments, trackback spam, and spam in your forms (contact and others).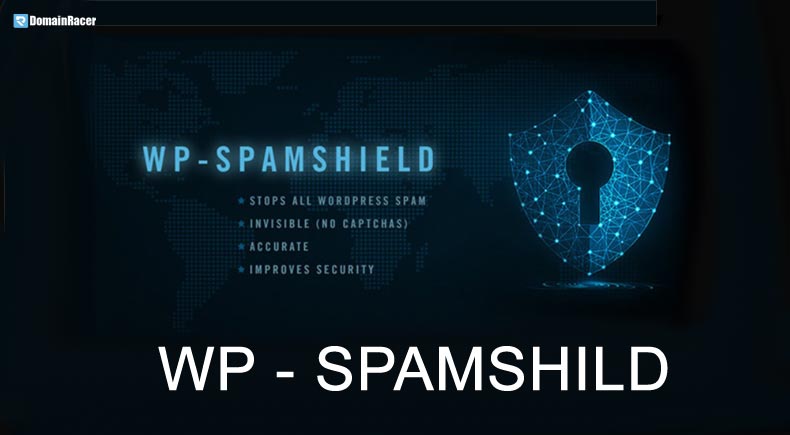 Anti-Spam filter without CAPTCHAS
Your visitors may be unhappy to read and re-type these sometimes unintelligible words or texts called "captchas" to prove they are not robots.
How the WP-SpamShield filter works? SpamShield recognizes that spam comes from both robots and humans.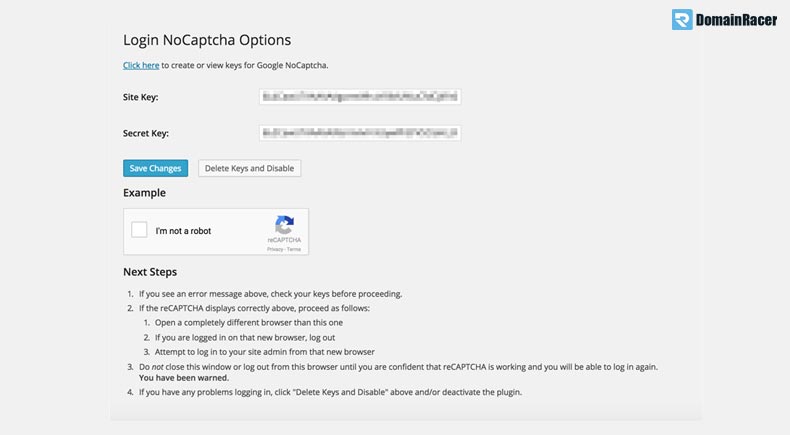 The plugin works like a firewall, blocking spam robots, and identifying spam sent by malicious people, with an algorithmic layer of more than 100 filters.
These filters work in the background, so most of the time you will not even have to worry about them.
It removes spam instantly instead of adding it to the comment queue, which wastes your time and consumes storage space.
If you do not have thousands of spam comments in your database, your blog will not be slowed down.
#3. Growmap Anti Spambot Plugin
Growmap Anti Spambot Plugin aims to stop spam by adding a checkbox on your feedback form asking commentators: "Confirm that you are not a spammer".
The plugin developers claim that the plugin blocks 99% of all automated robots. They also believe that this solution is more user-friendly than a Captcha form. It is difficult to disagree with this point of view.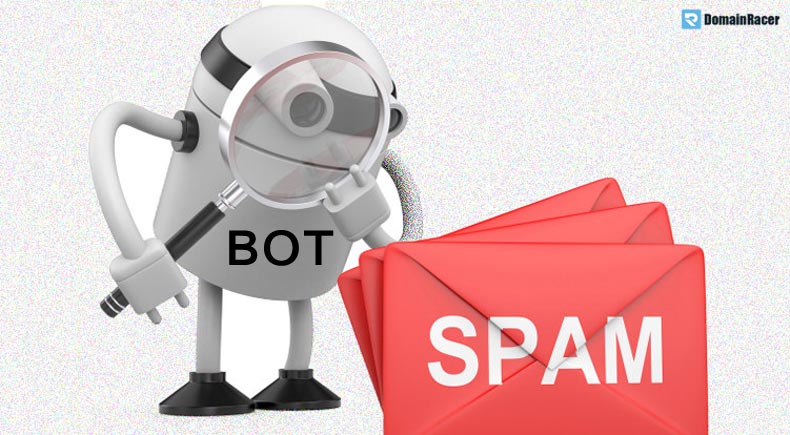 An alert is displayed if a visitor does not check the confirmation box. The displayed message can be customized in the plugin settings. The message displayed to potential spammers can also be changed.
A number of additional spam detection tools are available, such as preventing a user from submitting another comment, if the moderation queue already has a number of comments in it.
You can also set the maximum number of words allowed in the Name field (since spammers frequently use the title of their site as a name) and the maximum number of addresses allowed in comments.
Antispam Bee is composed of a large collection of filters and anti-spam tools. Filters allow you to create your own comment approval process.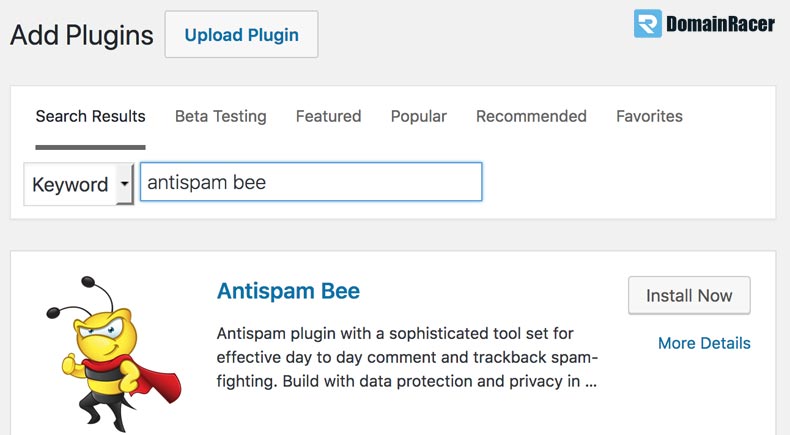 For example, you can automatically mark comments with BB code for spam. Comments can be further filtered by tools such as limiting comments to a particular language and blocking comments from specific countries.
The plugin also allows you to clean up your spam database after a specified number of days. Spam blocking statistics can also be displayed on your dashboard.
Zero Spam is another very effective plugin. This plugin promises to "make the blocking of spam a breeze". Here are some features of the plugin:
No CAPTCHA for users
No comment moderation queue
Uses Javascript to block spam when saving and in comments
Support for Gravity Forms, BuddyPress, and Contact Form 7
Automatically blocks spam type IP addresses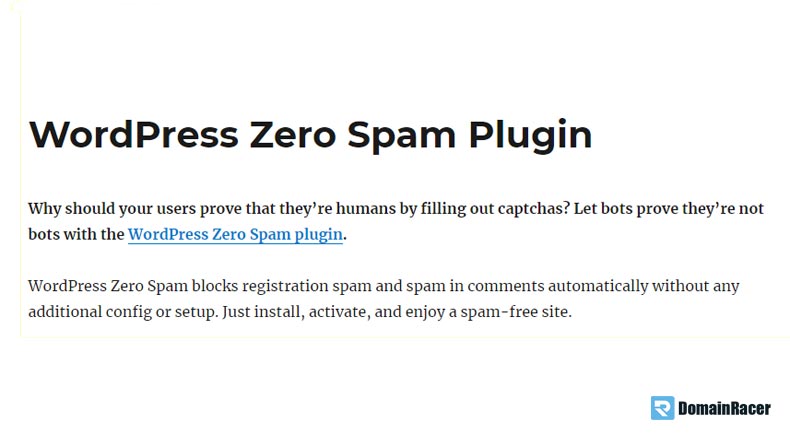 Although this is a relatively new plugin, I see nothing but praise online on the Internet, and on WordPress.org, there are still no negative comments.
It is developed by an impressive team of WordPress developers, so suppose they will continue to update and track the plugin in the future.
Conclusion…
Fighting spam comments on your blog is not only a difficult task but also very important. These anti-spam plugins will give you peace of mind and keep your site safe from unwanted comments.
If you are a beginner, I advise you to use WordPress Zero Spam or Akismet for your WordPress site.