Many times we want to change the configuration of services in cPanel for example, To redirect HTTP to HTTPS we need access of .htaccess file.
But you may find that some you can't find htaccess file. This is because cPanel does not show hidden files. It keeps files in hidden subdirectories cPanel.
In such case probably we search on google for how to access hidden files Godaddy, DomainRacer or Bluehost show hidden files in cPanel.
To unhide or unlock files in cPanel file manager is very simple. In this article, I am going to show you step by step procedure how to view hidden files in cPanel file manager.
Before looking to the steps, how to show hidden files in cPanel file manager, here I'm sharing one video link with you. This helps you to know how to view hidden files in cPanel.

Steps you need to follow to Access Hidden files in File Manager
Step 1: Login into your CPanel
Step 2: In FILES section Click on File Manager

Step 3: Click on Settings which is located in the upper right corner.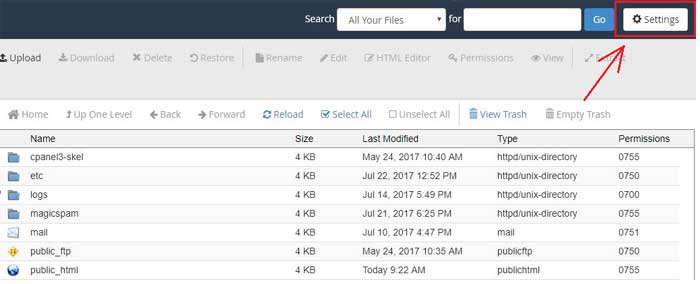 Step 4: To unhide files in cPanel, put the check mark on Show hidden files (dot files).

Step 5: Click on Save. Now, when you go into your file manager you will see the previously inaccessible files.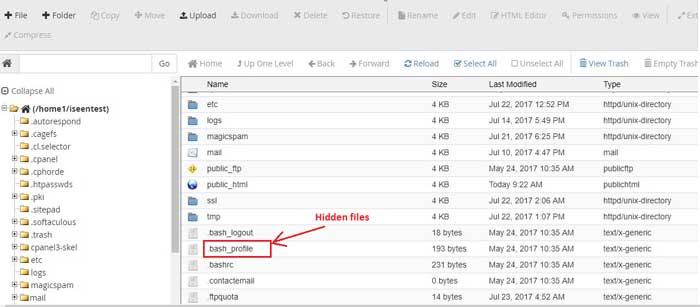 If you want to edit any of files in hidden subdirectories cPanel begin with a dot, for example, .htaccess, .cPanel, .ssh, .trash, .htpasswds etc. you need to ensure that you have selected the checkbox of Show hidden files. So that you will not get the message like cPanel .htaccess is not working.
Hope so this article is useful to you to unhide hidden files in cPanel. So, you can now access your hidden files like .htaccess and can secure your website by http to https redirect htaccess.
If you find any problem while reading the article or unhiding hidden files in cPanel or any suggestion then please let us know so that we can update it to make more benefits of other visitors.
This is one feature of cPanel and from here you can get the many more features of cPanel.
Thank you so much!